Back in March, we wrote to all supermarkets to ask them to take into account the fact that some families of twins, triplets or quads might be struggling with restrictions when shopping.
Some of you had told us that you had been restricted when buying nappies and formula milk which caused a lot of stress.
In these unprecenented times we felt it was right to ask supermarkets – along with High Street pharmacies – to stop any restrictions for families with twins, triplets or quads.
We asked retailers if they would consider accepting the Twins Trust membership card as proof that families have more than one baby/toddler, or accept the 'red books' as a form of proof of family size.
Click here to read the letter.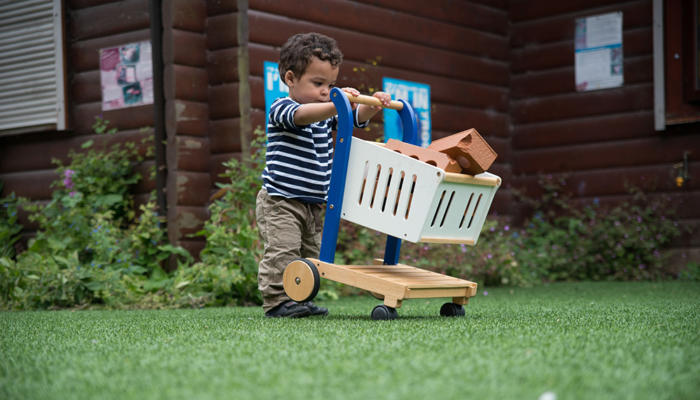 Lidl said yes to this request and wrote: "I apologise for any inconvenience caused to yourself or any of your members. If you are able to show proof you are shopping for bigger families then the store will take this into account when they can.
"I am sure you can also appreciate that this is an unprecedented situation and the store may still decide to limit."
Aldi replied with:" I notice your comments regarding families with more than one child and whilst we have no set policy on this, we would instruct stores to use their discretion when processing sales which contain more than the restricted number.
"We welcome your comments and suggestions in terms of helping to ensure that sufficient products are available for all customers and would like to assure you that these suggestions have been raised with the relevant department."
Sainsbury's replied saying it had forwarded our feedback to the relevant team to assess for future improvements.
Tesco said: "I am really sorry to hear how much difficulty many of the young mothers you work with are having when it comes to getting enough Baby Formula, and Nappies. I can't even begin to imagine how distressing this must be for the families, who have found themselves in this predicament through no fault of their own!
"Unfortunately, at the moment, due to stock shortages, we regrettably have to enforce the multi buy limits that are currently in place. Regardless of this we also recognise this system is far from ideal, and certainly doesn't suit many different situations.
"With this in mind I have gone ahead and passed your feedback over to the relevant team within Tesco who are currently reviewing these policies closely. These suggestions will now be considered, and hopefully something will be put in place soon to help mothers who are in this difficult position."
Meanwhile Boots said: "Unfortunately the Coronavirus has surprised us all and as a retailer we have been supporting our customers as best as we can, however as the sudden surge in demand for these kinds of items was unforeseen; our stock levels are not where we would like them to be at the moment which is as frustrating for Boots as it is for our customers.
"Our colleagues have been working hard to make sure we have the right products available, and enough of them for everyone. You might have noticed that we've set a limit on the number of certain items you can buy.
"Thank you for supporting us and appreciating these limits as we try to help as many people as possible.
"For example, we're experiencing exceptional demand for hand sanitiser in particular, but please be assured that we continue to have stock in the supply chain, which we are sending to stores each day. The same is true of other high demand products including children's medicine, pain relief and hygiene products.
"I would like to reassure you we take all customer feedback seriously and I have logged all of your comments."
Morrisons don't seem to think it is a problem because their staff are working hard to keep the shelves full.
"Whilst customers are stocking up, our colleagues are working around the clock to fill our stores with what you need, to serve our customers and communities and take care of one another when we need each other most," they said.
"Unfortunately we have not announced any measures of this nature yet but do advise our customers to monitor our social media pages and news outlets.
"We are ensuring we are aligned with the latest government guidelines and we continue to follow Public Health England's guidelines when we communicate with our colleagues and customers.
"We continue to brief and share supporting information with all of our colleagues, providing guidance and raising awareness on measures we must all take to protect ourselves and our customers.
Any further measures will be coming over the next couple of days while we are monitoring the situation."
We are waiting to hear from Asda, Waitrose and Superdrug.
The Superdrug website says it is restricting sales of formula milk to two per customer. We hope to hear from them soon.