A brand new ultra-endurance team challenge set in the heart of the Loch Lomond and Trossachs National Park, on one of Scotland's great trails.
Take part as an individual, a pair or assemble your team of 3 to 6, choose your distance (23, 35 or 49 miles) and be one of the first to conquer this fantastic trek.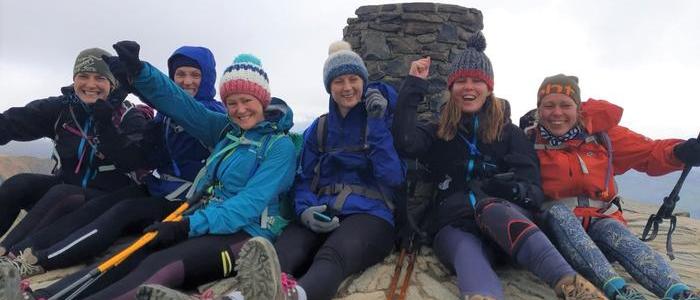 Where?
Starting from the small village of Luss on the shores of Loch Lomond, trek through breath-taking scenery past Gare Loch, Loch Long, with (for Gold level only) a final traverse over the famous Arrochar Alps.
When?
Saturday 11 September (from 7am and - depending on distance chosen - continuing overnight).
(Please note you will need to register in person on Friday 10 September, 2-9pm, at Luss, Loch Lomond.)
Entry fees and sponsorship target
Early bird entry fees:
Bronze (23 miles) - £85 (includes initial £25 instalment)
Silver (35 miles) - £95 (includes initial £25 instalment)
Gold (49 miles and 7,000 foot ascent) - £105 (includes initial £25 instalment)
Your entry fee includes a fully-supported marked route, checkpoints, hot food and snacks, route marshals, medical support, technical T shirt, and medals.
Any sponsorship you can raise would be wonderful but we suggested you aim to raise at least £200 per participant.
Raise £150+ and take your place of our virtual wall of fundraising heroes.
How to register
Click here to register: www.ptarmiganevents.co.uk/the-3-lochs-ultra-registration.
Please contact Lucie Wigley in our Fundraising Team on [email protected] to let us know you are taking part and to receive your Twins Trust branded event t-shirt.
More information
For more information, please visit: www.ptarmiganevents.co.uk/the-3-lochs-ultra.