6th February 2021
By 2022, we aim to save 580 babies' lives. That's an ambitious goal, but we're up for the challenge. We're determined – and know that together, we can do this with our 5.80 Challenge.
We're asking you to get busy, get active, maybe even get creative to help us raise the funds needed to fuel this work. You're in control – this can be whatever you want it to be.
Get in touch and let us know about your fundraising plans and don't forget to share on social media with the hashtag #Challenge580Save580
We've come up with 58 ideas to help you come up with your 5.80 fundraising challenge...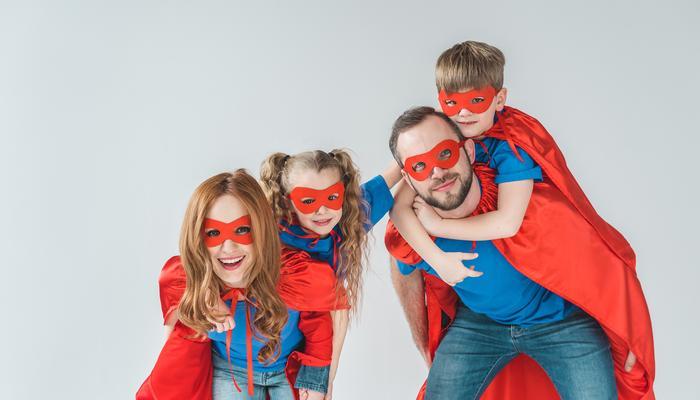 Get active
1. 5.8km run.
2. 5.8km walk.
3. 5.8km cycle.
4. 580m scoot around your garden.
5. Burpee challenge – notch up 58 burpees in one session, day or week.
6. Running on the spot or on a treadmill for 58 minutes.
7. Virtual hills challenge (58 stair climbs).
8. 58 jumps (for the little ones) 580 jumps (for big kids) on a trampoline – you could do it over a week.
9. Or keep bouncing for 58 minutes.
10. A 58 minute fitness class (the cool down and stretching is allowed to be included!).
11. Or a 5.8 minutes yoga or fitness session for the kids?
12. Mastered the art of hoola hooping? Can you do it 58 times? Share on social and nominate your friends to the challenge.
13. Grab the skipping rope and get the heart pumping for sets of 58.
Get social
14. Hold a quiz night with 58 questions or 580 points up for grabs.
15. Danceathon for 5.8 hours (that's 5 hrs 48 mins) – you could do it as a relay online or with your household.
16. Set up a zoom call and challenge friends and family to find 58 items around the house. Quickest or the one that has the most wins!
17. Virtual movie night with friends – can you find films that total up to 5.8 hours?
18. Set a 5.8 challenge and nominate 5 (or 6) friends on social… because we're not sure you can nominate 5.8 people!
19. 58 minutes of classic karaoke.
20. Virtual talent show. Get together some eager participants and challenge them to show off 58 seconds or even 5.8 minutes of talent.
Yummy food!
21. Missing those catch ups? Why not schedule some virtual 'Come Dine With Me' style dinners. Rate out of 5.8 and donate.
22. Bake and share 58 cookies and ask for donations.
23. Set up an Easter egg hunt and hide 58 mini eggs – but make sure you make a note of where they are so you don't leave any unfound!
24. Get sponsored to eat 5.8 doughnuts in one sitting (without any lip licking!).
25. Make a list of 58 foods or recipes to try together.
Get creative
26. Why not provide a little creativity or culture for your family and friends in return for donations with a diy theatre performance from the kids?
27. Are you musical? Learn a new piece of music or song to perform – you could share on your fundraising page.
28. A virtual cooking lesson for friends and family. It could last 5.8 minutes?
29. Read poetry for 58 minutes (classic, humorous, or recite Shakespeare's sonnets).
30. Write a 58 line or 580 word story.
31. Are you crafty? Could you sell some arts and crafts for £5.80?
32. Grab the paintbrushes and spend 58 minutes painting with the kids.
Just for fun
33. Walk everywhere backwards for 58 minutes.
34. Sponsored silence for 58 minutes (there's a challenge for the kids!).
35. One for the guys: grow a beard for 58 days and then shave on 10th April (you'd need to start on 11th Feb).
36. Do you like board games? Notch up 5.8 hours of game play. …or if you've got the stamina, 580 minutes!!
37. Beach on your doorstep? Collect 58 stones or shells.
38 Create 58 tik toks from the latest trends.
39. One that is fun for the parents – get the kids to commit to 58 minutes of chores over a certain time period.
40. Put on 58 items of clothing, donate £5.80 and nominate friends and family to the same.
41. Take a photo a day for 58 days. If it's of your twins, triplets or more, part of the challenge could be getting them to stay still long enough to do it!
42. Challenge the kids to hand over the gaming controls for 5.8 minutes and see how well you can do.
Sell and donate
43. Sell some unused items on eBay for £5.80 (or more) and donate the money.
44. Each time you shop (online or instore) could you add 58p to a jar and donate the total?
45. Hold a raffle and set yourself a target of selling 58 virtual tickets.
46. Are you working from home? Could you donate some of the money you would spend on your daily commute?
47. Or how about those morning coffees on the way in that you've been skipping?
48. You could even simply donate £5.80 or £58 to the 5.80 challenge?
Share the love
49. Say yes. Can you say yes 58 times during the period of the challenge when you're asked to do something?
50. Give 58 lovely comments on social media.
51. Is your birthday coming up? Could you ask friends to donate £5.80 to a birthday fundraiser?
52. Set yourself a challenge to dedicate 58 minutes a week to helping others.
Give it up
53. Set aside 5.8 hours a week where no tech is allowed (by anyone in your home).
54. Give up a certain type of junk food for 58 days.
55. Or could you give up alcohol for 58 days?
56. If that seems too difficult, how about giving something up for 5.8 weeks?
And last but not least…
57. You could do any of the above in superhero fancy dress. We'd love to see photos!
58. Or could you do 5.8 challenges over 5.8 weeks? (We'd probably round that up to 6 to make it easier!)
Please stay safe and remember to follow the latest government guidelines when taking part in the 5.80 challenge.