27th November 2020
A twin mum whose son was born with disabilities following a late TTTS (Twin to Twin Transfusion Syndrome) diagnosis is keen to raise awareness of the life-threatening condition.
Caroline Bishop from Hitchin in Hertfordshire also raised money to fund research into TTTS by holding a faerie garden trail at the Quinton Rectory Garden near Northampton in 2020.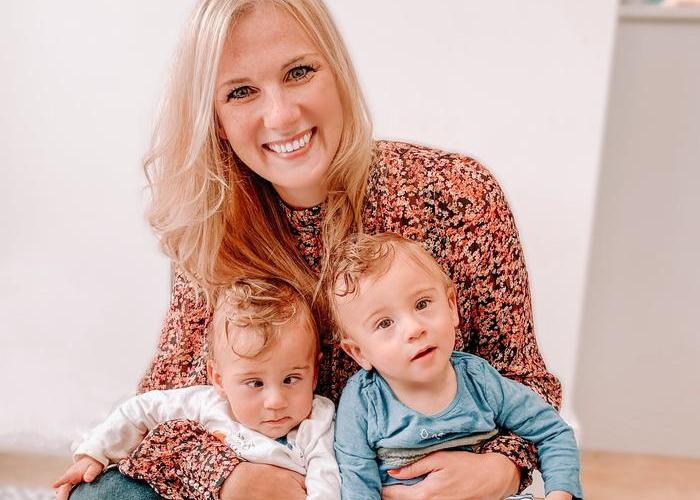 At her 12-week scan, Caroline was flagged as high risk of developing TTTS when she found out she was expecting identical twins.
TTTS is a rare, but life-threatening condition affecting around 15% of twins who share a placenta resulting in uneven blood flow. A lack of blood supply can affect the 'donor' twin's growth, so they are smaller than average, with the larger 'recipient' twin suffering heart strain as it works harder to cope with the extra blood supply.
The recipient twin develops excess fluid to compensate for the excess blood. Laser surgery carried out in the womb can help, sealing off blood vessels and then draining excess fluid.
Caroline said: "At 24 weeks they found acute stage 4 TTTS. Unfortunately nothing was picked up a week earlier and I was falsely reassured when I phoned the hospital with concerns that I had symptoms of TTTS.
"The boys survived the laser surgery but Zack had a very severe brain bleed and had a dismal prognosis which is very unlikely to have happened if it had been caught the week (or even a few days) earlier.
"We were advised to consider a termination, which was so painful to hear, but I ended up with an emergency c-section the next day when I started bleeding."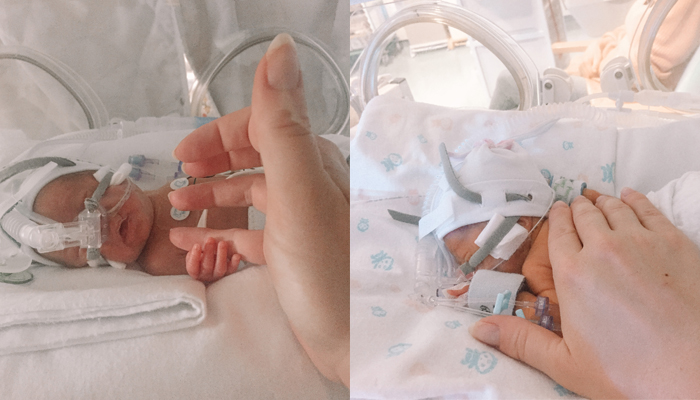 "We had been warned that Zack was extremely poorly and that we might lose him so Matt and I prepared our goodbyes," said Caroline.
"I was rushed to the unit to see him and held him close to my chest. His breathing stabilised and he was placed back into the incubator.
"A few days later Finn caught sepsis and four weeks later Zack was diagnosed with necrotising enterocolitis, which is an infection of the bowel and he needed immediate surgery."
Finn came home after 76 days in neonatal care and Zack 107 days. Zack has no firm diagnosis yet but he's likely to have cerebral palsy, global development delay and currently has issues with his eyes (which he's already had one surgery for).
However, against so many odds and such a difficult start in life, he is doing incredibly well and looking to be on the milder end of the spectrum thanks to his determination and the love and support of his parents, older brother Sam, and of course his twin Finn.
"I passionately believe that if the doctors and nurses at my local hospital had been better educated in TTTS Zack's life would be different now," said Caroline.
I feel incredibly lucky to have my twins here at all given the severity of the TTTS and both Zack and Finn are amazing, but they've had such a difficult start to life.
"There needs to be a focus on improving outcomes for twin pregnancies like mine so I was thrilled to see that Twins Trust had launched a Centre for Research and Clinical Excellence."