6th January
As we move into another lockdown we are reminded of what the six months of isolation was like last year in 2020. During this time we want to provide you with some tips to keep happy and sane.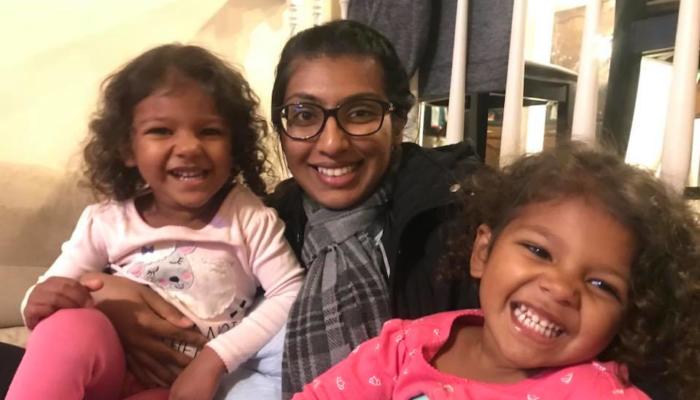 1. Set a new family routine
OK, so you no longer have to rush out the door by 8am, but you may find it useful to create a 'self isolation schedule' to avoid feeling lost and disorganised. If your children are old enough, why not sit down as a family and create this together. Be sure to include:
Family meal times – finally the mornings aren't so rushed, why not make an effort to all sit together to enjoy breakfast, this might be a good time for older children to explore some new cooking skills at lunch time. Encourage your children to help tidy up the kitchen or load the dishwasher etc.
School work - Your children's schools should have set some work for them to do. Find the best time of the day to complete this. For some this might be first thing in the morning, for others it might be after lunch, try not to leave it until the last minute! If they don't have any school work set, how about practicing times tables, reading books, writing stories or accessing many free online learning resources: www.twinkl.co.uk/resources/parents
Creativity – Factor in some time for creative play. You can encourage this by setting up colouring pens, crayons, paper, paint or lego on the kitchen table. This is the perfect time to get out those arts and crafts kits that you might have put away in a drawer for a rainy day. If you have the time, join in with the fun, you might be surprised at how much chatting goes on when your children are focused on a creative task.
Get outside – Make time to get some fresh air. School children are used to getting outside for break times and lunch times, so keep this up by taking them for a walk, or setting aside time for them to ride their bikes or scooters. They (and you!) will feel better for it. You can even set up a mini PE lesson in the garden – why not ask an older sibling to help out by being PE teacher for the lesson – this will help keep all ages engaged in the activities. Even if the weather isn't great children love to get wrapped up and the guidance is telling us there is no limit on the amount of exercise you can take in a family bubble and you can meet up with one member of another household for exercise with your preschool age children not counting in this ratio.
Quiet time – Time for your children to have some down time. This will be different for each of your children, but this might include half an hour curled up on their beds with their favourite books.
Technology time – Yes! Be kind to yourself, it is not the end of the world if your children watch a movie, or their favourite TV show each day. This will give your children a chance to relax and provide you with valuable time to catch up on work emails, or have some time to yourself to recharge. If you have an Alexa, your children might enjoy spending time asking Alexa fun commands.
Bath time / Bed time routine – If possible, stick to your normal bed time routine, otherwise your children may find it difficult to get back into the swing of things when they return to school. However, you may find that your evenings are less rushed though, so why not make the most of this and allow your children extra time to laze in the bath and relax at the end of the day – and you!
2. Support - Say YES to any help! If friends and family are offering to help out by buying groceries, say yes. You may find that you have enough pasta, baked beans and soup in the cupboard, but you will find yourself running out of the perishables quickly, especially with twins, triplets or more in the household! You may need to ask your friends or family to help with food items such as fruit, vegetables, salad and milk etc.. Don't be afraid to ask for help, that's what friends and family are for.
3. Stay Connected – whilst your family cannot physically spend time with friends and family members, they can stay connected through technology. They may want to video call friends at school at the end of the day to keep up to date with the school news. Or how about video calling the grandparents? They can even read a bedtime story to your children. This will help extended family feel connected with your family also.
4. Reassure – You might find that your children may become anxious with so many changes happening at once. Try to keep calm yourself, so that they can see you are comfortable with the new situation. Keep communicating with your children to understand how they are feeling. You might find that your children may start to feel worried or sad about missing out on social engagements such as birthday parties, school trips etc. Explain that many other families will be self isolating also, so they are not alone. Many social engagements will undoubtedly be postponed anyway, so hopefully they will not be missing out. If however this can't be avoided, how about writing a 'token' for your child to keep, which can be 'exchanged' once the self isolation has finished. For example, if they are missing out on a play date or a party, you can invite their friends over another time.
If you are feeling overwhelmed and would like to talk to another parent of multiples, please call Twinline, our free confidential helpline on 0800 138 0509, open Mon – Fri 10am-1pm 7pm-10pm. Or you can email your query to [email protected].
Guidance from Public Health England can be found below:
https://www.gov.uk/government/publications/covid-19-stay-at-home-guidance/stay-at-home-guidance-for-households-with-possible-coronavirus-covid-19-infection