6th July 2017
You came through for us in the most remarkable way possible…and now all your amazing efforts have been rewarded.
Thanks to you, our lovely supporters, we can today officially announce that the Twin Pregnancy Growth Charts are here!
These growth charts have been specially designed with twins in mind, so doctors and medical professionals who scan pregnant women expecting twins can use them to accurately measure their babies' growth.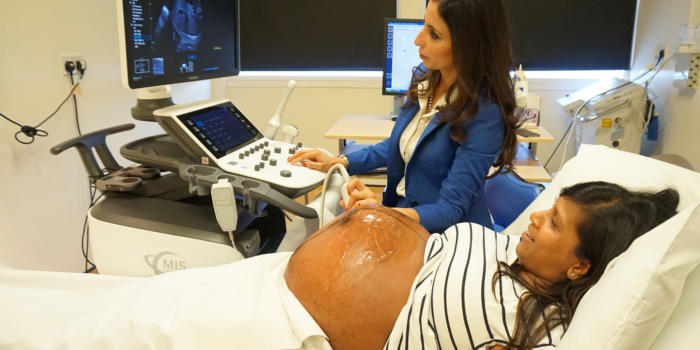 The £25,000 research project to develop the growth charts was funded by YOU, our amazing families, during our Beanstalk Appeal.
Researchers then used the money to fund data collection on the growth of thousands of pregnant mums-to-be in order to develop the charts.
Twins Trust CEO Keith Reed says he is incredibly grateful to every single person who gave to the appeal. He said: "It's very likely that twins born in the future will be safer, receive superior care and will have a better start in life thanks to this incredible achievement.
"Everyone who gave money towards our fundraising appeal is part of an historic moment in the world of maternal fetal medicine – they should be proud their contributions have the potential to start saving lives."
Previously, medical professionals used charts based on singleton baby growth. This meant clinicians had to use their judgement to decide how the pregnancy was progressing and there was a risk growth issues were misdiagnosed and inappropriately managed, as Dr Asma Khalil explains….
Each and every family who made a contribution can credit themselves with being part of a unique project.
Today (6th July 2017) the charts are being officially launched at St George's Hospital in London. Dr Asma Khalil will demonstrate the charts and how they work during a scan of expectant mum of twins Mrs Mala Vast-Dhuri.
What happens now?
The growth charts are available for hospitals to use and we want as many doctors as possible to download them. If you're expecting twins, ask your sonographer if they're using the charts. If they haven't yet heard of them, encourage them to contact Twins Trust on [email protected]instrust.org
Now you've seen what funding fantastic research can achieve, check out what other projects you can support. Click here for more information and to donate now.