3rd June

During national volunteers week, we chat to one of our Norland trained volunteer support practitioners Lorna Marshall
What is your volunteering role at Twins Trust?
I can offer hands on practical help in the family's home. Sometimes I may Skype or call families to provide support or advice over the phone.
How did you get involved?
Ever since I started training at Norland, I was aware of being a Twins Trust volunteer. As soon as I was qualified, I signed up and I've enjoyed every moment so far!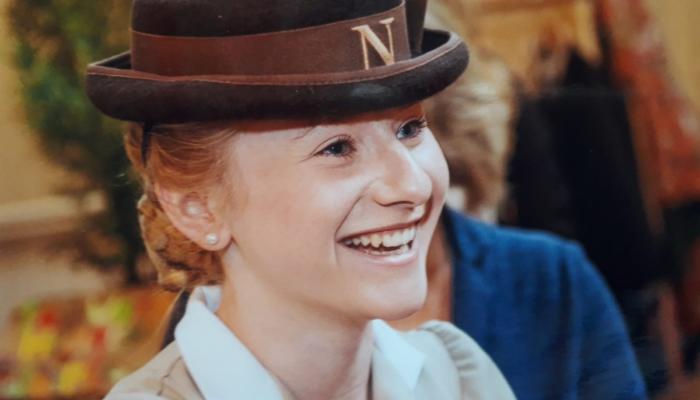 What kind of support do you give?
I can give support on routines, weaning, toilet training, behaviour management, how to top and tail, managing newborns and an older sibling, starting nursery, moving house... pretty much all of the transitions that you'll experience with children! I have also supported single parent families and given support in how they can manage their children and divide their time equally. I have also provided toys and activity boxes to those families who struggle financially.
What's your day job and how do you fit your volunteering in?
I am a live out nanny in London.
I volunteer either on weekends, evenings or in my spare time (annual leave - you must think I'm crazy but I absolutely love helping the Twins Trust families!)
Have you supported any families during the Covid-19 pandemic?
I have supported two families so far during the pandemic. This has been mainly with routine advice and how to establish a routine and I have offered support on reflux, managing bath time with multiple babies and how to manage the family dynamics with parents working from home.
I've researched where families can find their local food bank or if they can get local food deliveries if they are unable to leave their home. I think a proportion of my job is also just being a listening ear.
I think especially in the current circumstances everything is so crazy that we often forget to stop and give ourselves a break.
Being a parent of any child during lockdown is extremely difficult and sometimes just being a listening ear and talking through the issues out loud can be beneficial. Praise and encourage to our families go a very long way.
What do you get out of volunteering?
Oh my goodness! Where do I even begin?
Firstly, my current nanny job is with a nearly three-year-old so for me I enjoy staying up to date about the current baby advice and routines.
I absolutely adore volunteering for Twins Trust.
I think for me personally you realise how much of a difference you can make for these families.
I can offer a small chunk of my time to help which could change these families lives.
I will always remember the first family I visited. When I arrived, the family were lacking in confidence and were very upset and by the time I had left they were smiling, were more relaxed and laughing with me! Mum grabbed me and gave me the biggest hug when I left.
That for me is what volunteering is about.
We're offering extra support to families with children under 4 and in particular new families in or just out of hospital during the Covid-19 pandemic. If you would like some support from an early years practitioner on routines, feeding, weaning, sleep or behaviour please get in touch. Visit our Family Support page for more details or click here to apply.