18th November 2019
It is a sad reality that mothers caring for twins are nearly twice as likely to develop postnatal depression as mums of single babies. And for triplets the proportion of parents affected is even higher. Many parents experience moments during those early hours, days and weeks with two or more highly dependent little ones that are isolating and overwhelming. Yet when those feelings don't go away or become unbearable it can manifest as postnatal depression. A survey conducted by Twins Trust found that as many as 1 in 5 parents of multiples experience postnatal depression, possibly many more cases go undiagnosed and partners are at risk of suffering too.
Society's expectation is that becoming pregnant and having babies should be an eternally happy and fulfilling time of life. So much so that parents often feel guilty experiencing any negative feelings, particularly parents who have longed for children and who may have gone through assisted conception to achieve their dreams. But postnatal depression is a very real illness. A very real illness that no parent should feel ashamed about. These days there are lots of treatment options to support perinatal mental health illness. The first step in accessing a treatment plan that works for you is to talk to your midwife, health visitor or GP.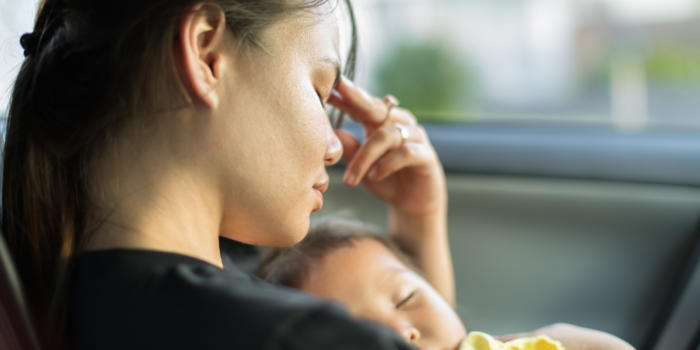 So what's the single most important thing you can do for yourself or a loved one who is struggling either during pregnancy or after birth?
Ask. For. Help.
Friends and family, doctors, midwives and health visitors are all there to help, not judge, and if there is a history of anxiety, depression or mental health problems, they may be able to arrange additional psychological support before the babies arrive. There are a range of approaches, including self-help strategies, counselling and medical treatments that can transform lives and restore women's self-worth, ability to cope and enjoyment in being a mum. In addition, Twins Trust's Twinline (0800 138 0509 / AskTwinline@twinstrust.org.uk), is open week days from 10am-1pm and from 7pm-10pm, manned by experienced volunteers who are all parents of twins or triplets and ready to lend a listening ear.
Many brave and inspiring parents have shared their stories about postnatal depression with Twins Trust to demonstrate that it is possible to move forwards and feel more positive. You can read them here.
Twins Trust also have a range of resources, including an excellent detailed publication: 'Postnatal Depression: A Guide for Mothers of Multiples', as well as a number of factsheets about postnatal depression containing tips on how to cope both during pregnancy and after birth.