Coaxing the kids away from the latest video game or binge-worthy tv show during the summer holidays can be a struggle so we've come up with 10 ideas to give them the best OUTDOOR summer yet!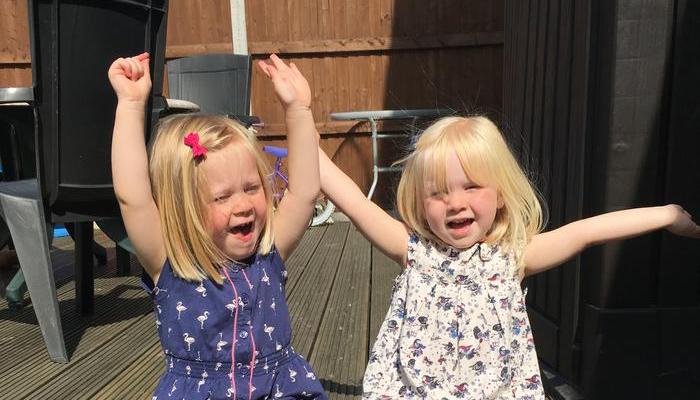 Arts and crafts
Head to the park and explore – try gathering some leaves, pebbles and pinecones and use them to make some crafts. Leaf rubbings and painting pebbles are really simple to set up and if the weather is nice enough the mess can stay out of the house!
Go for a bike ride
Whether they're ready to go it alone and take off the stabilisers or they're a cycling pro showing you up, plan a big family bike ride… there are so many routes to choose. Grab your local map and pick a trail!
Build a fort
Grab some sheets and pegs and make a little den in the garden for the kids to play in. Bonus – if it's really hot it's the perfect spot of shade for mummy or daddy as well.
Make daisy chains
Go old school and grab some daisies to make a daisy hair band or necklace.
Have a picnic
The simplest way to get your kids to do something? Offer them food.
Mini sports day
Choose from your local tennis or football courts to a traditional school sports day with beanbag throwing and hula hooping.
Pick fruit
This one is great for teaching young children where food comes from and you can use the fruit to make a tasty treat together later on.
Head to the beach
What's not to love? Sandcastle building, fish and chips, digging holes, eating ice cream. This basically counts as 4 activities really!
Watch the clouds
Remember the car journeys where you'd search for dinosaurs and animals in the cloud shapes. Grab a blanket, lay back and see what you can spot.
Puddle splashing
It is a UK summer after all – not every day will be filled with sunshine and blue skies. Grab the wellies and splash away!
And as a bonus, don't forget....
Twins Trust members can save money on lots of great family days out. Log in or Sign up to access the discounts.