7th November 2020
Triplets Ebony, Jack and Amber have been a constant source of joy during lockdown, says proud mum Debbie who lives by the coast in the picturesque north east of Scotland.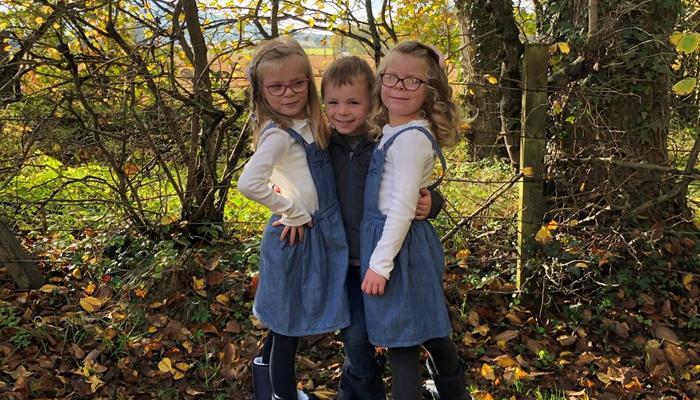 The five-year-olds, who started Primary 1 in August (reception class) have a special bond which has shined through even more this year.
Their lovely friendship and bond came out even more during lockdown,
said Debbie.
"It was wonderful to watch them play together and learn together as the local village school and nursery was brilliant at sending out creative and fun work to do at home.
"I loved that they were all doing the same things, but in their own way. As parents it was easier to help and encourage them as individuals rather than having three different aged children.
"My three would then help each other out and I loved hearing them chattering away.
"They are great at playing together and entertaining themselves as all are capable of doing the same size jigsaws and interested in the same age group of tv programmes, so there is less arguments over what to watch.
"All learned to ride their bikes for the first-time during lockdown as we had the time to teach them due to no rushing around to school or after school clubs.
"The girls were weary at first, but once Jack learned to ride his bike with no stabilizers the girls soon found the determination to want to do it too. They are managed to go stabilizer-free within two days and never looked back.
While I have always felt blessed to have triplets, I felt it even more so during this year of coronavirus.
"When there are so many restrictions on playdates and how many people you can see, my three will always have each other to play with."
Debbie said finding out she was expecting triplets came as a shock, but a joyful one.
Arriving seven weeks early and born via c-section, they spent a few weeks in neonatal care in her local hospital.
Debbie's advice to anyone with triplets is to do what works best for you and your family.
"People with singletons are often well meaning with their advice, but really it is so different having three the same age.
"As all parents know it's not always a walk in the park, there are hard times too.
"The down side is they all have the same bed time, which you think would make things easier but in fact always has been a juggle when I'm on my own and my husband is at work for three weeks at a time.
"They all need individual story time with bedtime cuddles and having the kids wait their turn can be a real challenge between three separate bedrooms. I still to this day after five years find bedtime one of my biggest challenges with them, but we will get there in the end."
Now, having settled into school, Debbie said it was wonderful seeing them so happy and excited going into Primary 1 class for the first time.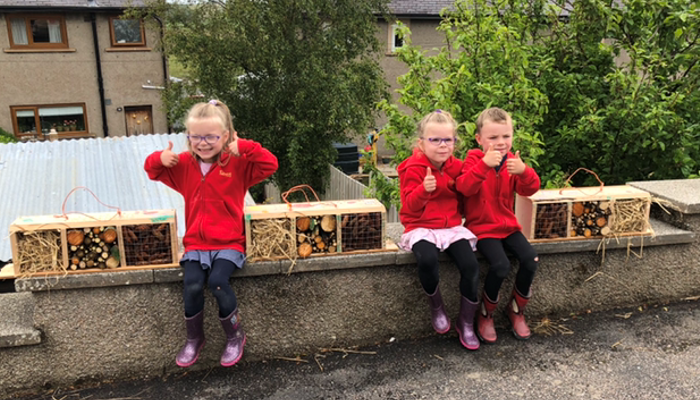 "There were a few wee children who were a bit teary starting for the first time, especially as parents we just had to drop them off and were not allowed into the classroom.
"I felt so happy that my three went in together no bother at all.
"They are happy to be back at school to see their friends again but also miss the laid-back home comforts of lockdown in the house."