'I'm bored' is inevitable but don't worry, we're here to rescue you with some simple ideas to keep your twins, triplets or more amused during the school break.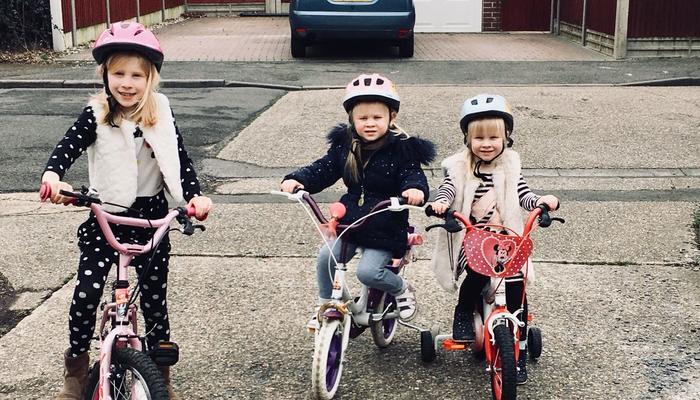 Earn some pocket money
In 'parenting language' do some of the jobs you can't be bothered with. A bit of tidying and watering the plants or for the older ones bathing the dog or doing the washing.
Take the stage
Do your little ones have a favourite book or film? Get them to act it out. This will take a bit of time for them to practice and then perform. Plus, you can record it to let them watch back another day when they're asking for something else to do. Two in one!
Special events
Want someone else to come up with the ideas? Look out for special half term events at local museums and kids play centres.

My memories
Give them a blank book and ask them to draw a picture or write something each day. This gives you half an hour of peace and quiet and gives them something to look back on at the end of half term.
Grab the wellies
Is it even half term without a rainy day or two? Grab the wellies and waterproofs and go puddle jumping in the park.
Get creative
Grab some leaves or pebbles on your walk and use them to make some crafts. Leaf rubbings and painting pebbles are an easy way to keep the kids occupied for an hour or two.
Build an empire
Ok, there may not be space for castles but a few sheets and pegs can build a little den for them to play in.
When in doubt
Stick on a classic film and grab the popcorn for some cuddles on the sofa.