19 November 2021
On International Men's Day we celebrate triplet dad Chris Jenkins whose identical triplet boys were born in May and have been home for eight weeks.
"It has been tough," said Chris, who works as an electrician, "but when you start to get those little smiles and giggles it is all worth it."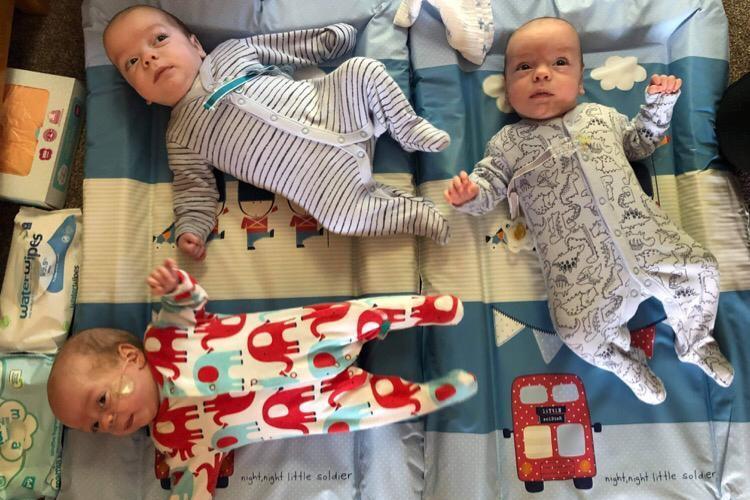 Chris's wife Vanya gave birth at 28 weeks to Marc, Jake and Harrie – three little warriors whose early weeks have been far from easy.
It has been tough but when you start to get those little smiles and giggles it is all worth it.
Identical triplets are incredibly rare and conceived naturally, the doting parents wanted to give the boys every chance of life.
"We had those difficult conversations early on with the consultant about the high-risk pregnancy but from finding out we were having triplets we felt extremely blessed," said Chris.
The boys spent many months in NICU and after 111 days Jake was the last to be discharged.
"Individually, they all have their own complex medical needs, and we are definitely not in the clear yet but to have got this far is a miracle.
"Without the dedication, commitment and passion that the team have at St Michael's Hospital in Bristol and the staff at the Neonatal unit at the Bath Royal United Hospital we would be lost. Thank you doesn't even come close to how grateful we are.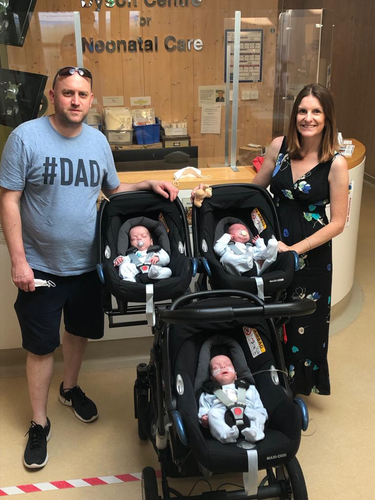 "To all the parents to be of twins, triplets or more, it's exactly how they described. It's hard mentally, logistically, financially emotionally and physically but you will do it.
"One thing this has taught both of us is that there are some amazing people in the world who dedicate their time to caring and looking after your children.
"Hold your head up, keep going and work as a team – that's all you can do. I am a very proud dad to these three special boys, along with my daughter and step-daughter."