Many parents come to us asking how to play with their children effectively as well as juggling the different interests of multiple children.
Here are some tips on how to make play fun for everyone and is aimed at pre-school children.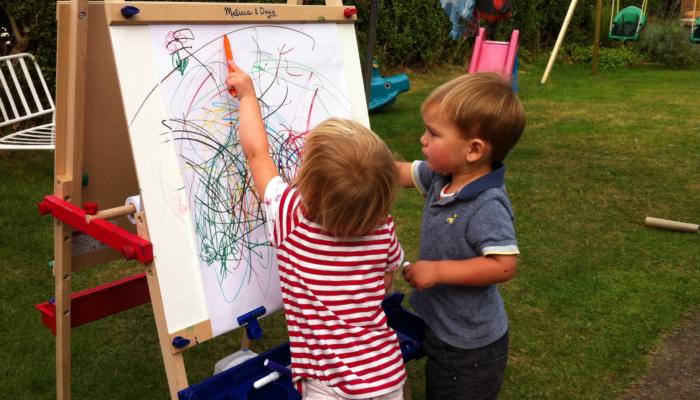 Imaginative play: whether it be dressing up and having a tea party or playing with the small world characters in a dolls house or train track.
Creative and messy play: where children develop fine motor skills whilst cutting, sticking and painting, amongst other sensory stimulations.
Physical play: where they are increasing the full body movements and exerting all that energy.
Construction and problem solving whether it be in brick building, duplo or working out a threading card or puzzle.

Our play booklet has tips for all ages from 0-6 months through to 3 years plus. Click the button below to read.
You may find that your twins, triplets or more prefer different types of play and by identifying them you can provide activities that capture their different likes.
For example, a train track can be used in conjunction with construction bricks to make garages or sheds as well as a dolls house where the dolls visit the train station. This can work alongside creative activities where signs and posters can be made for the train station or dolls house.

More tips

Enjoy this amazing age of discovery and imagination.
Play tips for twins, triplets or more