11th January 2020
Rhuaraidh had once said when we were up in the middle of the night with a wailing E, "can you imagine having twins?!" And honestly, I couldn't. We thought we might have three children but having three in the space of two years wasn't really part of our plan! It had never even crossed my mind that I might have twins so the day we found out was the biggest shock of my life so far!
Someone asked me about the day we found out today and I had to fight back the tears…it's a very emotional memory.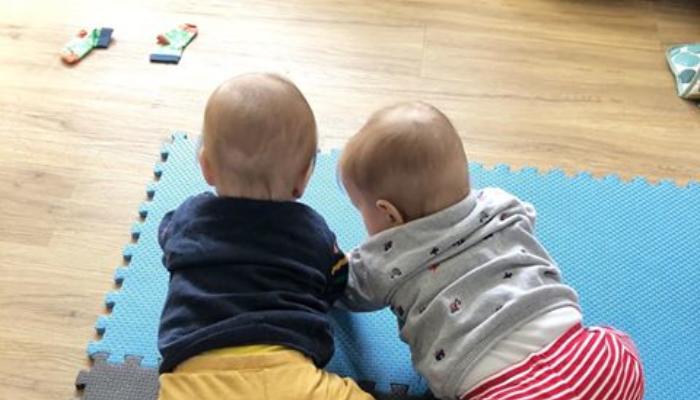 We went along to our local hospital for our 12-week scan. Rhuaraidh had managed to take an hour or two off work to come too, thankfully! I had a bit of a bump. I was showing more than I did with E but I just put that down to it being my second pregnancy. I hadn't been any sicker than the first time but I was exhausted. I assumed that was just being pregnant while running around after a toddler! Turns out growing two babies is doubly exhausting.
Just before Christmas in 2017 we, unknowingly, waited in the hospital chairs, desperately trying to distract a grumpy E with leaflets about dogs, multiple snacks and the bagful of toys and books I had begun carting to antenatal appointments.
I was nervous, I always was before scans. Desperate to see a healthy baby, dreading the potential for bad news. The first scan was always the worst for nerves- pregnancy symptoms, yes, but never any real proof that you've actually got a tiny human growing inside you until you see it on that screen.
Lying on the bed, I flinched while the sonographer put the cold jelly on my tummy. E was already getting restless on Rhuaraidh's knee to my left-hand side and the screen was on my right.
The sonographer told us that she always started the scan with the screen facing her just so that she could have a first look to check everything was ok. My heart dropped and stomach did a somersault as she had a brief look and said "oh." Every possible bit of bad news ran through my head for that split second. She quickly turned the screen towards us and announced: "there's baby 1…and there's baby 2!"
I definitely made some sort of weird noise in response…half a "what??" half an "aaaah." TWINS?!?!?
I looked at Rhuaraidh who also had a panicked look on his face while trying to stop E climbing onto the bed or escaping out of his arms.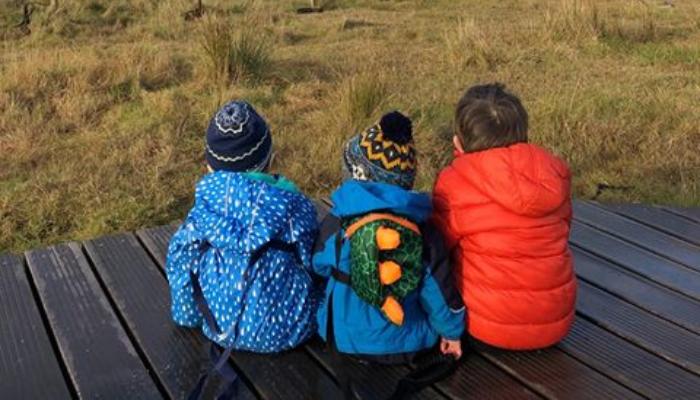 As tears rolled down my cheeks, all I could think of were the practical implications- we'd need a new pram, a new car to fit three car seats in, a new house with more than two bedrooms, would I be able to have a water birth, would I be able to breastfeed them, would we manage with a not-even-two year old and baby twins with no family support nearby? The sonographer even felt the need to apologise- she thought she'd given us the worst news in the world. I barely even looked at them on the screen as I was in so much shock! Of course, I was happy really, it was just all a bit too much to take in there and then.
Rhuaraidh went back to work after that. I don't think he managed to concentrate and came home soon after to pace the sitting room and swear under his breath every couple of minutes in disbelief! I drove home, sat in the driveway and cried, feeling sorry for E. I'd already felt guilty enough that we were having one baby so soon, never mind two!
Once the reality had had a chance to sink in, after a sleepless night and after sharing the news with family and friends, I thought about how amazing it was that my body was growing two babies. Our life plan had changed but we would adapt, make things work as best as we could and enjoy as much of it as possible!
Read more from Ailidh here.