20th June 2021
You've just found out you're about to become a dad to not one but two, maybe even three or four, bundles of joy. Don't panic, we've got you covered! Here's 10 things we think all dads-to-be need to know.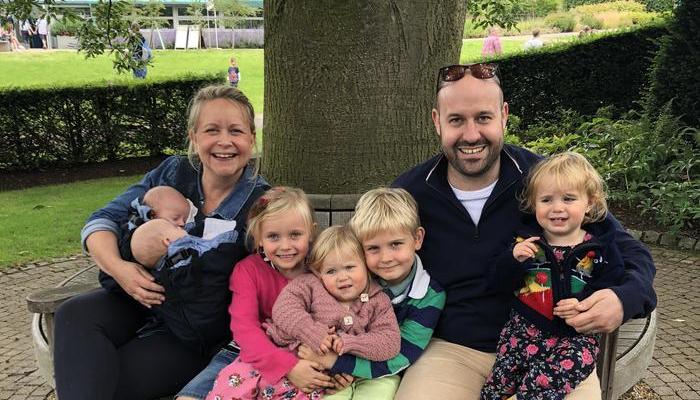 1. You'll make mistakes
Everyone makes them. No parent is perfect so forgive yourself when things don't go quite right and just remember, you're doing your best.
2. It's fine if all you can manage is a microwave dinner
In fact when making dinner, sometimes that's all you need – something quick and simple before the babies wake up and you have to leave the remains to be reheated later.
3. Accept help
Grandparents offering to come and babysit? Jump at the chance and make the most of your time away from the kids, whether that's a catch up with friends or a much-deserved nap!
4. Remember the firsts
The first time for everything is so special. Make memories and cherish those first smiles and words, they grow so quick.
5. They will look up to you forever
Even if they grow to be taller than you. A dad is a role model, a friend and a superhero all rolled into one.
6. Your hard work doesn't go unnoticed
Promise. There will be days you feel under-appreciated but the little things make all the difference.
7. Don't blink
Before you know it, they're in school, college, a new home, having children of their own.
8. Your TV choice is going to change
Super Sunday? Not any more – time for Peppa Pig on repeat we're afraid!
9. You get to play with the toys
Which means you get to remember how awesome they were AND you have an excuse to act like a kid again (until the tidying up happens and you need to be the adult!)
10. You won't need a gym membership
All the trips up and down the stairs and giving horseback rides will save you a fortune on gym membership. Let's face it, you're too tired to go anyway!
Dads of twins, triplets or more have super powers they didn't know existed before so here's an extra one that you should always remember…
11. Believe in yourself
You're doing awesome.
If you're preparing for the arrival of twins, triplets or more we have a factsheet designed especially for partners. Click here to download it.