1st July 2021
Kirsty McCaskell felt like she'd won the fertility lottery when her triplets arrived after she was given just a 5% chance of having any more children after she had her first baby son.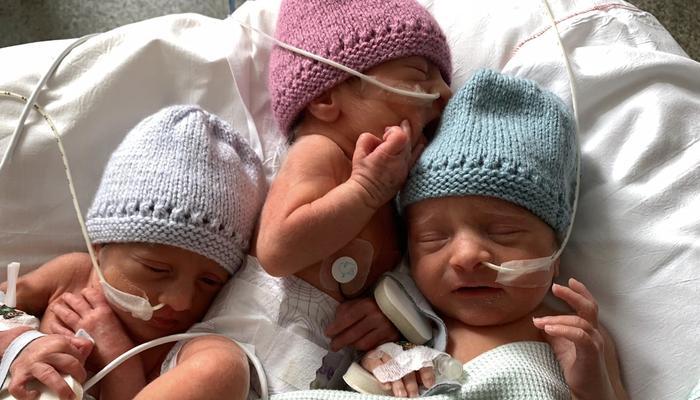 "After I'd had Ted, who is now six, I was told it would be a struggle for me to have more children because of fertility issues.
"I had an AMH fertility test on the NHS which showed undetectable levels meaning my ovarian reserve was very low. My doctor said I pretty much had no eggs left and was incredibly lucky to have Ted.
"It was kind of insinuated that I should be grateful for my boy and almost not to bother with fertility treatment.
"But it just didn't feel right to me, I was still young, 33 and wanted Ted to have a brother or sister."
Kirsty changed her diet, took vitamins, supplements, tried acupuncture and had cognitive hypnotherapy.
"The hypnotherapy focussed on forgetting about the fertility test and to carry on with life. I psychologically let that side of thought go. It worked and shortly after I got pregnant with Gus.
Then when Gus was 18 months I got pregnant again – this time with triplets! I really did feel like I'd won the fertility lottery!
Kirsty is an identical twin herself and multiples run through the family. She knows identical twins are not genetic, but there are 10 sets of twins in her extended family on both sides.
"We are the first in the family to have triplets," said Kirsty, whose identical girls Flora (4lb 7) and Minnie (4lb) and son Rudy (4lb 15), all arrived seven weeks early on October 14, 2019.
"Remarkably, they were all similar weights and were in hospital for just three weeks."
Now the family are together at their home in Manchester with dad Tom back at work and Kirsty started working again in August 2020, four days a week.
"I feel so grateful to have my own little tribe and they all play together so well.
I hope people going through fertility issues don't give up hope. I was so devastated at being told I had just a 5% chance of having another baby, and it was delivered to me so matter-of-fact, I thought, no, I want a big family.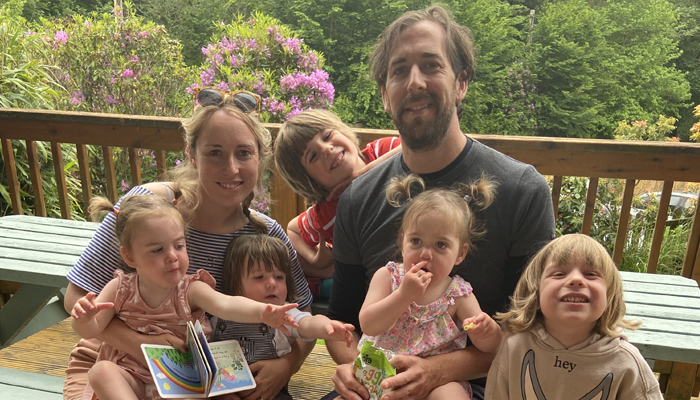 We have a Facebook group for parents of triplets, quads or more. It is a safe space to share tips, receive peer-to-peer support and chat to other parents who understand the day to day life of a busy parent of multiples.