18th February 2021
When identical twins Sebastian and Alexander met again after being kept apart for 134 days, they were both intrigued by each other at first, but are now laughing and giggling together.
The twins were born by emergency c-section when mum Liz was 27 weeks pregnant on February 1, 2020.
Liz had had a normal pregnancy up until 26 weeks when doctors at University Hospital Coventry and Warwickshire became increasingly concerned about the growth of Sebastian.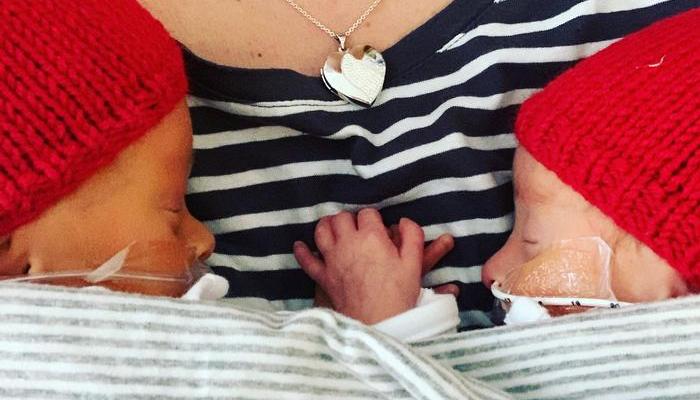 A week later, the twins were delivered by caesarean 45 seconds apart — Alexander was 2lb 10oz, and Sebastian, 2lb 1oz.
Alexander was the more poorly at the beginning and had to be ventilated. Both boys had heart issues – a duct in the heart that doesn't close properly – which is fairly common in babies born prematurely.
It often corrects itself through the use of diuretics as it did for Alexander, but Sebastian's needed to be surgically corrected when he was 4 months old. Sebastian also had two holes in his heart which will need to be repaired in the future. When he was just a couple of days old, he also suffered a grade 4 bleed on the brain and that led to a condition called hydrocephalus.
Sebastian was also having tummy problems which was at first thought to be necrotizing enterocolitis, then a dairy intolerance before he was finally diagnosed with a rare one-in-5,000 condition called Hirschsprung's disease while he was at Birmingham Children's Hospital.
Dad Ben said: "Going through all of this was horrific. But then Alexander was allowed home after eight weeks which was great, but Covid restrictions meant me and Liz had to take it in turns to visit Sebastian."
Liz said:
It was heartbreaking splitting them up,
"Sebastian battled on through nine operations to fix the duct in his heart and add a PA band as he was too unstable to have the holes closed, insert a shunt into his brain and mend his bowel through a temporary stoma."
"We weren't allowed to bring in Alexander in to see his brother because of Covid so we taped photos of each twin and ourselves to their cots for reassurance."
Sebastian came home on 11th August after nine operations, he had a tenth in November to reverse his temporary stoma, and there are two more operations on the horizon, one relating to his shunt and the other to close the holes in his heart.
Liz said: "He's covered in scars, but we'll tell him about it when he is older.
"It was wonderful to reunite them. When they came home and saw each other for the first time, they looked intrigued. They were very curious, especially Alexander."
They are inseparable now. It's amazing that bond is still there.
"Having Alexander around to copy has really helped Sebastian develop and get back on his feet."
Ben added: "Hopefully by the time of the next operations, Alexander will be able to visit his brother."
The couple say they are so thankful to everyone at both hospitals.
"When he was in PICU at BCH, Sebastian was so poorly he had to have CPR at one point – they literally saved his life. It was so sad to witness other families with very different outcomes" said Liz.
The family, who are members of Twins Trust, are now raising funds for both hospitals.
If you would like to share a similar story with Twins Trust and/or the press, please get in touch by emailing [email protected] and she will talk you through the process.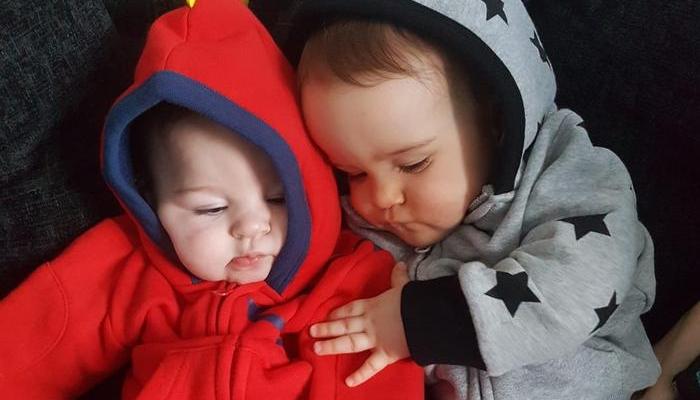 Liz and Ben's story featured in The Sun and Stratford-upon-Avon Herald.