With our Research Rocks fundraising appeal we want more research to be done to save babies' lives.
News of the record-breaking drop in twin stillbirths and neonatal deaths means we are doing something right. A report by Mothers and Babies: Reducing Risk through Audits and Confidential Enquiries across the UK (MBRACCE-UK) on 15th June showed that between 2014 and 2016:
Neonatal deaths in twins fell by one third
Twin stillbirths fell by almost half – the fastest drop in stillbirths in any population since records began
Meaning 305 babies' lives saved!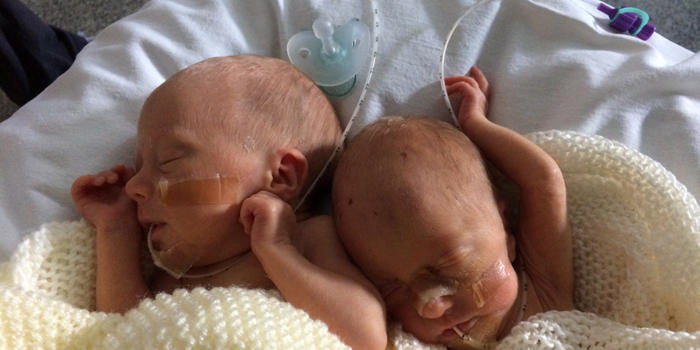 We are super excited about this and very proud Twins Trust's strategic aim 'to cut poor outcomes in multiple pregnancies' was achieved by design, not accident – a combination of targeted campaigning, educating and of course, research.
It's hard, exhausting work and we have achieved so much only because of your help and support. You saved a record-breaking number of lives.
Compared with singletons, twins are still
Over 1.5 x more likely to end in a stillbirth
Over 3 x more likely to end with neonatal death
We want to save even more babies' lives and believe further clinical research is critical. Our partnership with the British Maternal and Fetal Medicine Society (BMFMS) is continuing. We want to raise a minimum of £20,000 which they will match fund. This will pay for two more research bursaries.
We will not stop until we drive down twin stillbirths and neonatal deaths even further and the figures are at least the same as singletons. We hope you feel the same and will continue to support us in our life-saving mission.
Your support will be critical to saving even more babies lives. If you would like to help us rock the research and fundraise in any way, shape or form, please contact [email protected]instrust.org
Please help us to rock the research by
Fundraising in any way, shape or form.
Spreading awareness by painting rocks and sharing on social media.