Climb Ben Nevis on Saturday 12th June 2021and raise money to support our bereaved families and help save babies' lives
The loss of a child is something no parent should have to face and coping with such an unbearable loss is bewildering and traumatic. Twins Trust runs a Bereavement Support Group (BSG) to help families cope with the loss of one or more of their multiples. While other charities offer bereavement support we are the only one in the UK here specifically for multiple birth families.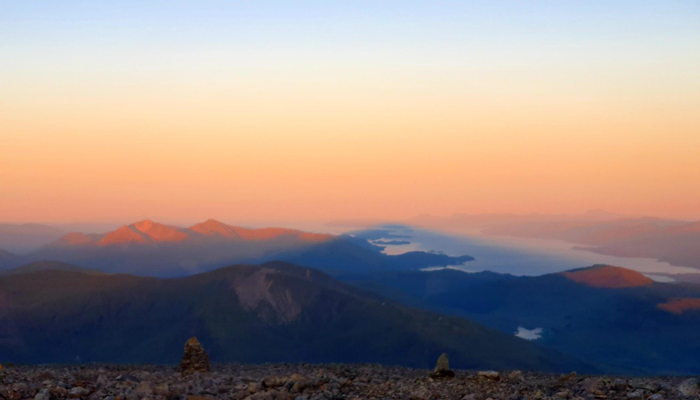 We are proud to collaborate with nine other baby/bereavement charities (Anam Cara Fasgadh, Sands, Sands Lothian, Bliss, Child Bereavement UK, Tommy's, Together for Short Lives, STAR for Harris and The Lullaby Trust) to put on a special fundraising challenge on 12h June 2021 - an epic night-time trek of the highest mountain in the UK, Ben Nevis in Scotland. Trekking by torch and moonlight you will reach the mountain summit at sunrise to be rewarded with spectacular views before descending to eat a hot breakfast.
The instigator and inspiration behind this event is Mike McGuire, co-founder of Anam Cara Fasgadh, a Scottish bereavement charity. His only son, Kyle, was stillborn a decade ago and Michael has dedicated his time raising funds and awareness for various charities. As a father suffering bereavement he found it particular tough and tells us, "Men sometimes are stigmatised to be strong and bottle up. I truly believe we can break the silence and stigma. Losing a child is an unimaginable pain. A time when you can feel very alone in a big world. We will walk together and talk together."
So please join us to take big steps together for small feet.
This challenge is open to anyone over the age of 18 who would like to fundraise for Twins Trust (either the Bereavement Support Group or Twins Trust Research to help save future babies' lives).
Although the event is designed to raise awareness of bereavement you do not have to be bereaved to take part.
This is a new and exciting event so please act quickly to secure your place.
Lucie will happily answer any of your questions so please call her as soon as possible on 01252 765987 or email [email protected].

To register straight away please visit www.discoveradventure.com/challenges/big-steps-for-small-feet.
If the organisers of the trek and the charities involved agree that the event should be postponed your registration fee will be carried over to the next date.
Please note we'll do our best to give you as much notice as possible.