Many of you may have signed up for or were planning to take part in a challenge event in the coming months. We are very grateful to everyone who has started to raise money for us this year. With many events now postponed or cancelled we have come up with some different ways you can help us.
I think people often think you have to do big things to raise money but it is about being as creative as you can.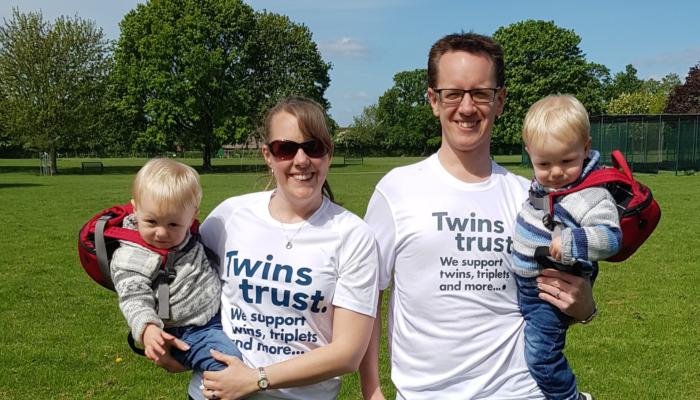 Sam and Ollie,18 months identical twins, are the youngest boys to be taking part in a fundraising challenge and raising money for Twins Trust. With their parents James and Louise, they are hoping they will each walk the 2.6 mile distance across 18 days, that's a target of 400 yards each day to reach it. To measure how far they walk, Sam and Ollie have GPS trackers attached to them.

How can you help?