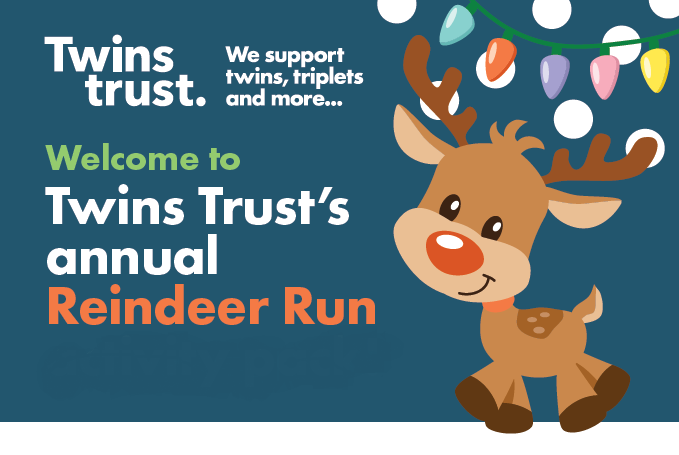 Christmas is just around the corner, so now is the time to get your school or group involved in this fabulously festive event.
It's an easy fundraiser to plan for your school or group – and it's FREE to join in.
Simply download our activity pack with our template to make your own antlers for a fun and eco-friendly craft activity.
Then set a date and time for your event during December, and the venue. Decide on the distance and how you will cover it. Walk, run, hop, bounce or gallop, it's up to you!
Let people in your community know what's happening and how they can donate - JustGiving is easy to use! Set your fundraising page up here: https://www.justgiving.com/campaign/Twins-Trust-Reindeer-Run-2021
We are saving babies' lives and supporting families who have twins, triplets and even more across England, Wales, Scotland and Northern Ireland.
Your fundraising could be helping people in your local community through our medical research, improving healthcare during pregnancy and after birth, helpline and support services, and expert advice.
We can send a certificate to display at your school or venue. We can also provide a pre-recorded thank-you message to play to all your reindeer runners.
We can't wait to see the photos of your reindeers racing to the finish line. Will Rudolph take the top spot or will Donner and Blitzen be first to the finish?
If our Reindeer Run would bring big smiles to your school or group, let us know you are taking part. Email [email protected] for more help and inspiration.