Our 2020 Raffle has now closed. Thank you so much to everyone that entered and supported Twins Trust.

We will be contacting winners to let them know so keep your eyes on your email to see if you had a lucky ticket. A list of winners will also be updated on this page soon.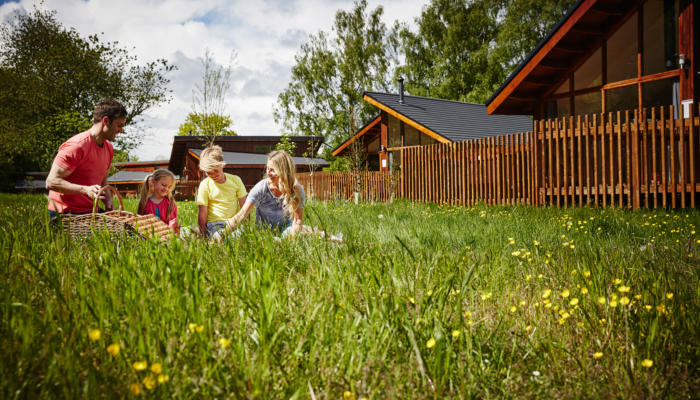 Eurocamp Holiday - Holiday with Eurocamp - Explore everything Europe has to offer with discount camping holidays from Eurocamp - 7 night holiday for 2 adults and up to 4 children (aged 17 and under), or 4 adults at a European parc of your choice. (Holiday must be completed on or before 5th July 2021, or taken on or after 1st September 2021 and completed by 1st November 2021)
Forest Holidays - A midweek four-night or weekend three-night stay at one of 11 locations. Accommodation in a fully equipped two-bed Silver Birch cabin on a self-catering basis, sleeping up to four. Includes all cabin comforts - soaring windows with dramatic woodland views, your own outdoor hot tub, Wi-Fi, and well-equipped kitchen. (The winners break must be booked and taken by April 30th 2021 and is subject to availability)
Greenwood Grange - 3 night stay in a two bed cottage. Terms and conditions apply and is subject to availability. This stay is valid until 15th December 2020 and excludes all school holidays, half terms and festive season.
Indesit - Indesit Innex XWDE 961480X WKKK Washer Dryer in White. For a super-efficient approach to the day.
Dyson - The V8 Animal cordless vacuum.
Haven Holidays - £200 voucher which can be used against any new 2020 or 2021 dates up until 16 July incl.
PG Mutual - £150 Virgin Experience Voucher.
Pasito a Pasito - Pasito a Pasito bundle - changing bag, document folder & dummy bag.
My Picture - £100 voucher code & free shipping.
Wombat & Co. London - One maternity/babywearing coat with two panels (for carrying two children at the same time).
Coronation Street - 2 Tickets for the Coronation Street tour.
Bibetta - Wipeezee® bibs and Splash Mat.
Frugi - £50 voucher.
Pico Nido - £50 shoe voucher.
In Car Safety - £50 voucher.
Mee-go Little Organics - Organic Skincare Range For Babies and Toddlers.
Mama Bamboo - Essentials Bundle of Bamboo nappies and wipes.
In Car Safety - Diono Car Essentials Pack.
Hatley - Hatley Colour Changing Splash Jacket.
Green People - Organic Babies - Newborn Collection.
The Milky Tee Company - Breastfeeding T-shirt of your choice.
Made Good - Selection box of Made Good bars.
Ella's Kitchen - Box of goodies.
Terms and Conditions
Tickets are distributed by Twins Trust. Registered Charity (No. 1076478), Scottish Charity (No. SC041055).

Promoter; Mr Keith Reed, Twins Trust, Manor House, Church Hill, Aldershot, GU12 4JU. Registered with Rushmoor Borough Council in accordance with the Gambling Act 2005. Registration Number 18/01047/GALOTT.

Participation in the Raffle costs £1 per ticket.

To take part you must be aged 16 or over and be resident in Great Britain or Northern Ireland.

Northern Ireland residents may buy tickets online or request tickets by post but tickets may not be sold person to person. NI clubs will be excluded from selling tickets.

Paid employees of Twins Trust and their immediate families are ineligible to enter this draw.

The full list of prizes and individual terms and conditions related to them, are also printed in our magazine Multiple Matters, March 2020. There are no cash alternatives.

All ticket counterfoils and monies must be returned to Twins Trust by 30th June 2020 by 12pm (address as above) to be eligible to be included in the draw.

Prizes will be awarded in the order the raffle tickets are drawn

Winners will be notified within 10 days of the draw which takes place on 30th June 2020.

A complete list of prize winners will be available on the website from 10 July 2020.

All prizes are non-transferable and no alternatives will be provided.

By entering into the Twins Trust Raffle 2020 you agree that, if you win a prize, Twins Trust will print your name and home town on our website.

All prizes must be claimed no later than 90 days from the date of the draw.

Any prizes which remain unclaimed after 90 days from the date of the draw shall be entered into the 2021 draw.

Payments for raffle entries received after the closing date will not be entered and will be treated as a donation to Twins Trust.

We'll never sell your data to any third party

The Entrants and Twins Trust agree that Twins Trust may use contact details and other data, including personal data as defined by the Data Protection Act 2018 or the EU General Data Protection Regulation (GDPR), supplied by the Entrants to Twins Trust in order to conduct the Competition according to these Terms and Conditions.

Entrants authorise Twins Trust to record their personal details on their database and to use the information in accordance with the provisions of the Data Protection Act 1998 and subject to the terms of our Privacy Policy.

Entrants information will be kept on computer servers within the European Union.

In order to fulfil our contractual or statutory duties it might be necessary to transfer the data to Processors or to other recipients. Processors process the personal data as instructed and only to the extent that is required for the fulfilment of these tasks.

We only transfer your data to other Processors if we have been given approval for data transfer, if transferring the data is necessary for contract conclusion or contract performance, or if we are required to transfer data by law.

If the Participant thinks that the processing of personal data by the Organizer violates the applicable data protection law, there is the possibility to file a complaint with the competent regulatory authority. Details of this are on our Privacy Policy.

Every ticket you buy goes towards the cost of helping prepare our families for pregnancy, birth and neonatal care. Please help us to save and improve lives.

Twins Trust encourages people to gamble responsibly and seek help should gambling become a problem. The GamCare helpline number is 0845 6000 133 website www.gamcare.org.uk.