One for All
Edinburgh & Lothians Twins & Multiples Club has its roots in the summer of 1978 when six twin mothers met in an Edinburgh living room. Today, we count more than 400 parents of multiples among our members.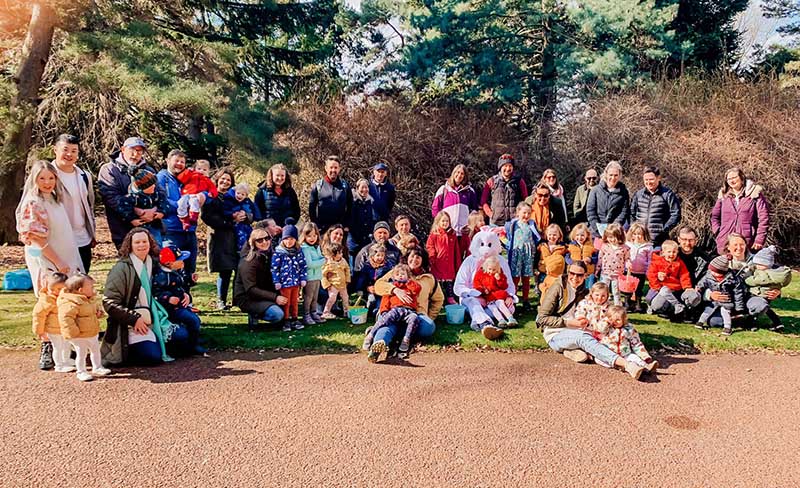 The club is a registered charity offering a wide range of support to families expecting or parenting twins, triplets and higher order multiples in Edinburgh and the Lothians. Our objective is to provide our members with information and a
network, thereby helping them to give their children the best start in life.
We are run by our members for our members.
Now that we are through the worst of the pandemic we have started our Bump, Baby & Toddler groups where we meet regularly to offer a space for families to connect, have a cuppa and let their children play with other multiples. We also run four events over the year and we were excited to kick this off with our Christmas extravaganza in December.
We are delighted to work closely with Twins Trust as the more support and information we can offer our club members the better informed they can be about being a parent or caregiver of multiples.
By Lucy Sherwood, supporting multiples parents in Edinburgh
Twin Milestones
Felixstowe and East Sussex Twins Club welcomed 20 sets of twins to its reopening session in February 2022. A meeting had been held nearly every week since 1982 until the Covid pandemic.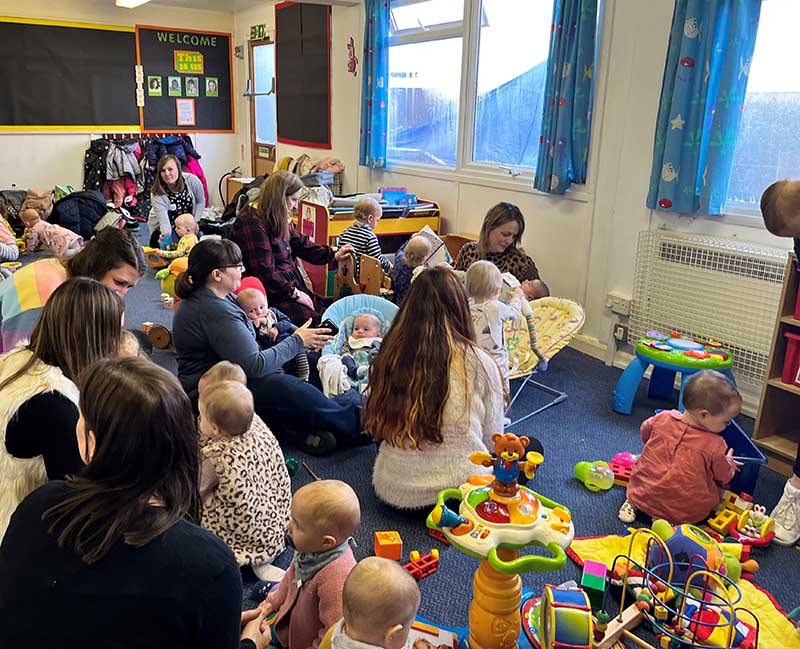 Two years after being forced to close due to the pandemic, one twins club is now busy celebrating its 40th anniversary.
Karen Khan, one of a volunteer group of mums who had helped run the club, said: "Back in March 2020 we had to close our Twin Club because of the pandemic. I was determined to keep it going so I set up a WhatsApp group, hoping that it would enable us to reach out to new twin mums.
Knowing how difficult the early years with twins are, even without a pandemic to contend with, I knew how important contact with other twin mums would be.
"Just being able to talk to someone who gets it and has been though the same things means so much. We've gone from 10 initial participants in the WhatsApp chat to more than 50 now. Almost two years after having closed the doors we were able to restart at our same venue in Felixstowe."
Karen's twins started school in September 2020 so she has now handed over the reins to the next generation of twin mums.
Mum Kayleigh Alden-Hollinsworth told us: "Lockdown was so lonely and not being able to go to any clubs was really hard. The WhatsApp group really helped. Just being able to chat to other twin mums and all of us understanding how hard it can be."
Carly Ann Gould added: "Being a part of the virtual twin club (via our WhatsApp group) has helped me so much, especially in the beginning, with all the worries and questions due to becoming a twin mummy in the middle of a pandemic. All of
the ladies have kept me company and stopped me feeling lonely."
The club is planning a reunion later in 2022 to celebrate its 40th anniversary.