No need to get the children in the car or in their buggy, you can press mute or reduce the volume if it all gets a bit too noisy and you can stay in your pjs! All the positives of attending a virtual club!
Kelly and Angela in Northern Ireland are helping parents to keep in touch and support each other through these difficult times.
Never has it been more important to stay in touch with our friends and family. That's why the lovely team in Northern Ireland have set up some virtual clubs. They're inviting all families of pre-school multiples to join them online for a cuppa and a chat.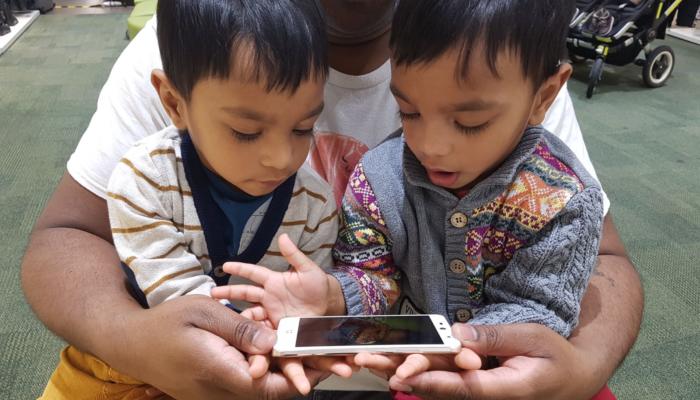 These virtual meet ups are an opportunity for families to talk about their twins, triplets or more and share ideas on what's keeping the children amused while the government restrictions are in place.
If you're in Northern Ireland – you can register for a virtual meet up by visiting the Northern Ireland Facebook page and clicking on the events section https://www.facebook.com/groups/474291076070931/events/
We were on zoom for a virtual meet up on Wednesday morning. My girls and I were playing lego on the floor and chatting and interacting with other families at the same time. It's not the same as actually going to a club meet up but it allowed us to chat and see different faces which we really enjoyed! Great that Twins Trust are continuing to support families at these tough times. So glad to see that the other families are in the same situation as us and we did get some great ideas for play and craft for later in the week! - Twin mum in NI.