The time will come when your little ones will be ready to move from their cots to beds. The key is to do this when your children are ready. You may have got your little ones into a great routine where they settle and sleep well through the night. Then all of a sudden, they start climbing out the cot! Before the panic and worry set in, let us reassure you that you will get them back to sleeping well.
This is a huge milestone in your little one's lives; one you might not quite believe they are ready for. One minute they are newborns and the next they are moving into actual beds!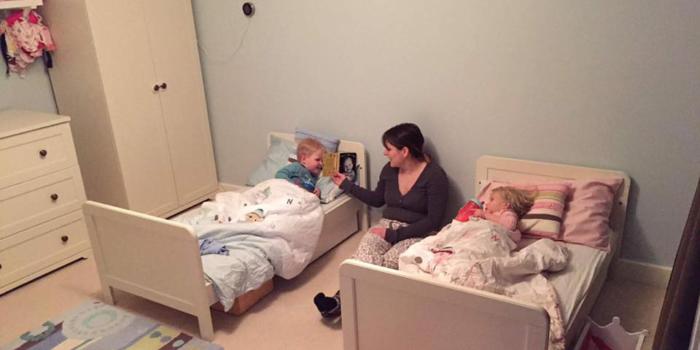 When to move them from a cot to a bed?
Usually around 18 months you may start thinking about this, some even sooner. This is often the time your little ones will start to climb out. If your little ones don't climb out, try and keep them in their cot for as long as possible. The older they are when you move them to a bed, the better. They will possess more of an understanding making the transition process much easier.
You may have a difficult first couple of nights, usually once they are settled to sleep they will stay in their bed for the duration. Be consistent with your approach, don't be tempted to bring them into your bedroom or give into demands of staying for 'just one more'. The idea is to not create any new sleep associations in which you aren't happy to continue.
Moving into a bed is an exciting next step for your children. Try and involve them in the process as much as possible, for example involving them in choosing their new bedding.
Click here for ideas on how to help your twins, triplets or more transition from cot to bed.
For lots more information and tips, sign up for our sleep webinar.