Coming home with your twins, triplets or more after having given birth is a big moment for all new parents. Most parents feel a mixture of excitement and fear when faced with leaving the hospital and this is completely normal.
It is also possible that not all your babies will come home at the same time especially if they have had to have some time in NICU/SCBU. Our neonatal guide has lots of information about how to prepare for this possibility.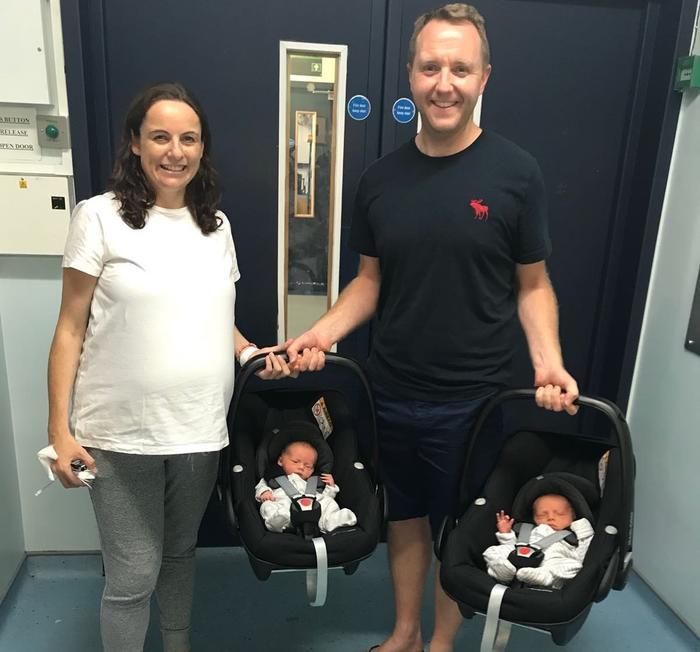 There are many things to have considered before your babies arrive. How are you going to get them home from the hospital? Where are they going to sleep? How are we going to feed two, three or more babies day and night?
Remember there is no single way of taking care of twins, triplets or more and you will adapt to your new family and develop ways of doing things that suit your circumstances. Our preparing for parenthood booklet is available to our members and gives helpful advice to answer all these questions and more.
Our support team is also on hand to answer any questions you may have and provide support as you start your journey with your new babies.