Hearing you are going to become a grandparent to twins or more can be a bit of a surprise. Some grandparents tell us they didn't quite know how to respond when they got the news.
Becoming grandparents to two (or even three or four) grandchildren at the same time can lead to significant lifestyle adjustments for you as well as the parents. It's common to have dozens of questions flying around in your head.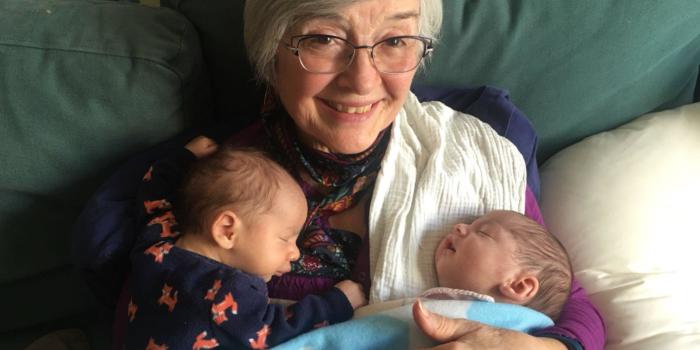 Hopefully our grandparent's factsheet will help. It has been put together using top tips from those who know – grandparents of twins, triplets or more! The factsheet includes frequently asked questions and personal stories. If you prefer, you can also download the factsheet in three separate sections.
It can also be helpful to speak to other grandparents of multiples and we run a closed Facebook page which you could join. Please email our support team for details.