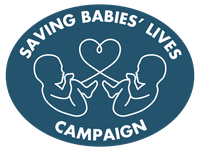 We need your help
When: 12 - 13 March 2023
Where: Virtual campaign

About the campaign
In the lead up to Mother's Day, Twins Trust will run our biggest-ever campaign, Saving Babies' Lives.
We need to raise £50k in just 36 hours.
The money will help us to continue our work with maternity units in hospitals; it will help save the lives of twins, triplets and more. Without it, even more parents of multiples would be facing the unimaginable.
Things have to change: the risk of stillbirth is over twice as high in twins than singletons and the risk of neonatal death is over three times higher.
How it works
This digital fundraising appeal will bring together the whole multiples' community.
It will be spearheaded by hundreds of people like you who'll go out to your networks – friends, family, neighbours, colleagues etc - during the campaign and help us to raise our target.
Join us
2. We'll create a fundraising page for you (a bit like JustGiving). Between now and mid-March, if you would like, we'll help you to personalise your page with your own story.
3. On 12-13 March 2023, share your page with friends and family via WhatsApp, email and social media. We'll give you the words, pictures and videos to do that.
Multiple pregnancies are high risk
They are:
more likely to be stillborn than singletons
more likely to result in neonatal death
more likely to need neonatal care
Our work
We work with maternity units across the UK to ensure that they're implementing NICE guidelines for multiples.
Raising £50k could help us reach many more units. If all units adhered to the guidelines, every year:
100
babies' lives could be saved in the UK
634
emergency C-sections could be avoided
1,308
less neonatal admissions
£8 million
could be saved by the NHS