In our 40th anniversary year, we made historic changes, supported the NHS through COVID19 and stepped-up planning for a world first initiative, the launch of the Twins Trust Centre. The Twins Trust centre will develop a national education programme for health professionals to share learning, and design new research studies to improve the outcomes of multiple pregnancies and save babies' lives.
This past year has certainly been like no other in Twins Trust history. Nobody could have predicted some of the things we would face this year and yet Twins Trust has still helped thousands of families.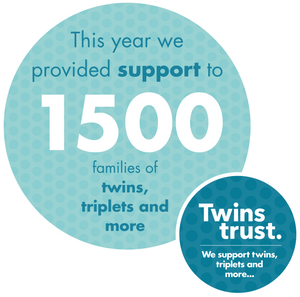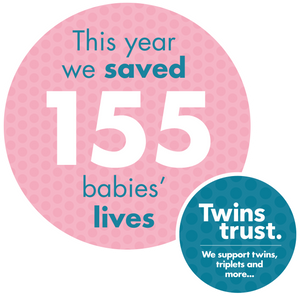 Delivering our services virtually..
When the pandemic hit, we were explicitly asked by the Chief Midwifery Officer for England, and by Governments around the UK, to support the NHS. We did this by remodelling our services to fill the gaps in support for families caused by service changes implemented as a result of COVID19 and the need for social distancing.
We have been raising the concerns of our families during the pandemic with government officials. Our latest campaign to ask hospitals to allow partners to be able to attend scans, antenatal appointments and labour has resulted in updated guidance being issued to hospitals, providing much needed reassurance to our families.
We also saw the formal confirmation of the impact of our services.
Our quality improvement work with maternity units is proven to save babies' lives.
Our crisis support service for families, often suffering from mental health difficulties, is shown to help.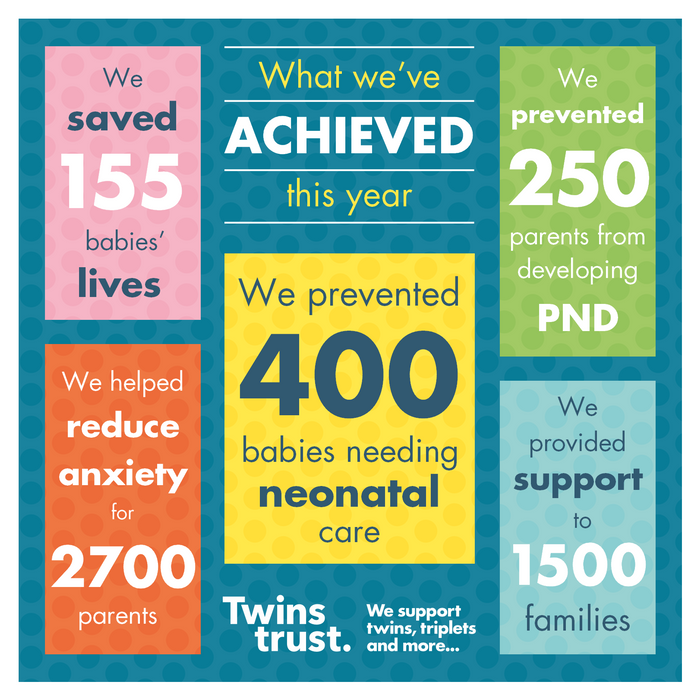 You make it happen
To our supporters that have donned your trainers, hopped on a bike, baked cakes or raised money for us in other ways, thank you so much. We are very inspired by your dedication and passion to help. A particular thank you to those fundraisers who helped us raise thousands of pounds for our COVID19 appeal, our work in the area of Twin to Twin Transfusion Syndrome and for providing support to families who have sadly been bereaved.
Help us to continue to support families
Your support really does make a huge difference and we couldn't be more grateful to each and every one of you that has supported us. If you'd like to donate towards our work, this would be hugely appreciated.
Read our Summary annual report for 2019-2020