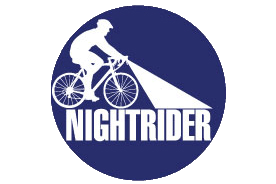 Take on the Nightrider for Twins Trust
3rd/4th June 2023
City Centre, London
Registration Fee: £55
Sponsorship: £150
Join #TeamTwinsTrust at the Nightrider and help support twins, triplets and more through every stage of their journey.
About the Event
Nightrider is a 50km or 100km bike ride around London's most famous sites & landmarks...at nighttime!
It's a unique, much loved experience, with charity fundraising at its core, which is why we're so excited to be bringing it back to the market and we intend to invest and grow the profile of the event in years to come.
Whether someone is looking for something different to take on to support a charity of their choice OR an experienced cyclist that has their interest captured because this is different.
Registration is £55 for both the 50KM and the 100KM distances and includes a fully supported ride and complementary water stops.
For more information and to register, please visit the Nightrider.
More information
Contact us to let us know you are taking part to receive your own Twins Trust branded event t-shirt.
Raise £150+ and take your place of our virtual wall of fundraising heroes!