The cost for both parts of the online course is £25
Do you have twins or triplets who do not sleep well?
Are you struggling to get your twins, triplets or more to sleep through the night?
Do you find it hard to get your little ones to settle down at bedtime?
If you can answer yes to any of the above questions then you should book onto Twins Trust's Sleep online course.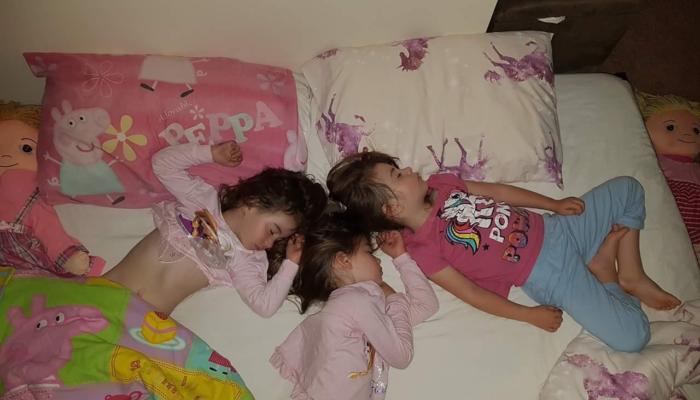 This online course is designed for parents who have twins, triplets or more aged from 12 months old up until the age of 5 who are experiencing challenges around sleeping (although the online course would provide useful information for parents with babies aged 6 months plus).
What topics are covered?
How sleep deprivation affects both parents and children
What a normal sleep cycle is
How sleep needs changes as children grow
Why a good sleep environment is key to children settling and sleeping well
We will share strategies for tackling sleep challenges
Multiple specific challenges
Part 1 will cover the theory of sleep, good sleep patterns and practice. Part 2 will cover sleep problems - putting the principles into place for families with sleep challenges using case studies. There will be the chance to ask questions during this part.
Please note that the aim of the online course is to provide an overview - it is not possible to provide personalised sleep solutions or have a 1:1 during or after the online course.
Our presenter is Helen Rutherford, who works for the Children's Sleep Charity, which advocates gentle methods to solve sleep issues. Helen is a sleep specialist and has a wealth of experience in helping families with sleep issues.
The cost is £25 for BOTH parts of the online course.
If you have any problems booking or you would like to purchase a recording of a previous session please email us.
You can access the online course by using your computer and speakers (you do not need a webcam) or by telephone. You can also other devices such as ipads/iphones if you download the relevant app. Questions can be asked at the end of part 2 via your keyboard. The session is recorded and a link to listen back will be sent out after the online course.