Learning first aid that is specifically aimed at babies and children will help you feel more confident and empowered as a parent. Taking a paediatric first aid course can help you learn essential skills that could save your child's life and/or help them if an accident ever happens.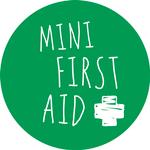 Twins Trust has partnered with Mini First Aid, a multi-award-winning Baby & Child First Aid class provider who offers classes for parents, grandparents and carers which are delivered in a relaxed and comfortable style, giving you the confidence to know what actions to take if faced with a medical emergency.
Twins Trust Mini First Aid Online Course is for parents with babies and children and focuses on life-saving topics including CPR, choking, bumps, burns, breaks, bleeding, febrile seizures and Meningitis awareness. The courses are tailor made for anyone caring for twins, triplets or more.
First aid advice
Mini First Aid Baby Proofing course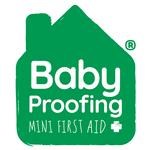 Mini First Aid also run a Twins Trust Baby Proofing Online Course. The course teaches you how to make your home safe for your little ones and prevent accidents in the home – very sadly, in 2020 over 60,000 children were admitted into hospital in the UK after a preventable accident. Parents and carers lead such busy lives that we are often just a bit of good luck away from a hair straightener burn, a fall down the stairs or a choking incident while your back is turned. Baby proofing will teach you how to help prevent these accidents from happening.
The course is designed for parents and carers of babies and children over 6 months. It follows on perfectly from the Twins Trust Mini First Aid Online Course or can be taken in isolation for those parents who are starting their weaning journey, or have a baby on the move! It is available at public venues or a private class at home. The 2-hour Baby Proofing class is accredited by the Global Alliance for Child Safety.
Safety advice
Safety in the home
Main things to consider to make sure your home is safe for your little ones:
1. Stairs. Until you are able to install a safety gate, keep the door shut so your baby stays in the room with you – even the loo!
2. Windows. Move beds, chests of drawers, cabinets or anything else that a child can climb onto away from windows.
3. Stove. Get in the habit of using the back burners of your stove and angling pan handles away from the edge.
4. Hot drinks. Keep cups and any glass or china out of your child's reach in the centre of a table, and don't carry your baby and hot drink at the same time.
5. Poisons. Move household chemicals, medicines, and any other poisons out of lower cupboards and out of your child's reach.
6. Choke hazards. Have a really good clean-up. Check under cupboards, beds etc. for small items that your child might find. Pull off the sofa cushions to find coins (always a bonus) etc. that may have fallen out of pockets unnoticed.
7. Dirty nappies and other rubbish. Review where you keep refuse before throwing it out so that your child can't get to it (bins in the bathroom are often small and accessible to a child). And keep those new nappy sacks out of reach too.
8. Plug sockets. Ensure that sockets are always switched off when not in use, and electrical items are not left where a child may find them and plug them in. For example, hairdryers / straighteners and electric fires are often left next to plug sockets on the floor and can do enormous damage if a child inadvertently turns them on.
9. Plants. Many plants are poisonous, and the way the leaves swish and move are fascinating to a child, so move them up and out the way for the time being or lend larger ones to a friend for safekeeping.
10. Look through your child's eyes. Get down on your knees so you can see what they see. What would you do if you were them? Some of the risks you can do something about immediately, others it is important to be aware of so you can keep a watchful eye as your child grows and becomes more mobile.
More about Mini First Aid
Mum of six, (including 2 sets of twins) Kate Ball established Mini First Aid in January 2014, offering quality baby and child first aid and family safety classes to parents and carers. Mini First Aid now trains over 1000 families each week across our 70+ UK franchises. The multi-award-winning Zoom classes are delivered in a relaxed and comfortable style and give participants the confidence to know what actions to take if faced with a medical emergency. Kate, husband Matt and four of their children (including twins Emily and Olivia) appeared on the terrifying Dragons' Den in 2021, securing investment from Sara Davies MBE. Mini First Aid is a member of the First Aid Industry Body and Association of First Aiders. Mini First Aid is delighted to have its courses accredited by The CPD standards agency.