Our vision is a world where all twins, triplets or more – and their families – feel supported and empowered, whatever they may face. We actively look to partner with external organisations who can help us to achieve our goals and enable us to help our families. We are the only multiples-specific organisation in the UK. Working with us will give you access to our multiple birth families and allow you to share your voice within our community.
We're proud to partner with the following companies.
Bespoke Family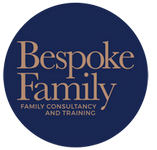 Bespoke Family (run by Claire Burgess and Rebekah Frankcom) is a family consultancy business with the aim of enabling families to thrive. Claire and Becks support families with information, hints and tips via their blogs, podcast and social media, as well as their downloadable webinars (Your Guide to…) and 1:1 parent consultations. Their advice and support is tailored to families' needs, providing a completely bespoke service. Claire is an honorary member and volunteers for Twins Trust Family Crisis Support, and Becks is a Twinline listener and mum to twins.
Busylizzy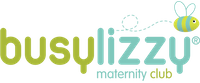 Mum of two, Julie Clabby set up Busylizzy Maternity Club in 2011, to provide parents with a selection of high quality, expert-led pregnancy and postnatal fitness classes, baby and toddlers classes all wrapped up under one club umbrella. With a Busylizzy membership, parents have the flexibility to mix and match any of the classes offered each week, to suit their mood and their child's routine. Busylizzy has supported over 29,000 parents in 20+ clubs across the U.K and their expert-led, award-winning Zoom classes give you the studio class experience, from the comfort of your own home.
DMB Car Seats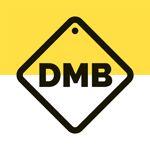 DMB Car Seats provides the safest car seats available on the UK market. Deborah Baulch is an extended rear facing specialist, an IOSH certified car seat safety advisor, a fellow twin parent, and someone incredibly passionate and knowledgeable about keeping our little ones as safe as possible, for as long as possible, in the car. If she wouldn't put her child in the seat, she wouldn't put yours in it either.
Irwin Mitchell

Irwin Mitchell is a national firm offering legal advice and support with financial planning. Understanding the guidance and advice parents of multiples may need at important life milestones, they're able to offer a wide range of expertise from education support, moving home, employment advice and family law through to future planning including naming guardians in your will and financially preparing for your children's future. Anita Jewitt is a Partner at Irwin Mitchell and is passionate about supporting the Twins Trust. She is also a Twins Trust member as a mum of three boys including twins.
Mini First Aid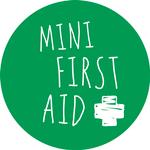 Mum of six, (including 2 sets of twins!) Kate Ball established Mini First Aid in January 2014, offering quality baby & child first aid and family safety classes to parents and carers. Mini First Aid now trains over 1000 families each week across our 70+ UK franchises. Their Multi Award-winning Zoom classes are delivered in a relaxed and comfortable style and give you the confidence to know what actions to take if faced with a medical emergency.
Morrck

Morrck was created when one of the founders, a mum of twins, wanted a product to make getting out of the house with two babies as simple and safe as possible. This resulted in the award-winning Morrck Baby Hooded Car Seat Blanket, the first of a range of truly practical products for parents. To date, Morrck has donated £54,000 to Twins Trust and continues to give their customers the chance to add to this by donating £1 if they wish to.
The Mum Mentor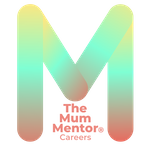 Jo Lawrence, aka The Mum Mentor, offers mums on maternity leave practical and emotional support in preparing for their return. A mum of 3 herself (1 + twins), she designs personalised 1:1 online sessions to guide worried mums through the process for a smooth transition into work-life-mum balance. Jo hosts our Return-To-Work webinars.