At Leigh Day, social justice is at the core of everything we do. We hold a shared belief in a fair society where everyone has access to legal representation and support when they need it. This ethos permeates our relationships with our staff, clients, service providers, and also feeds into our impact in the wider community.
We are specialists in our field and ranked as a top tier firm by the two foremost legal directories, Chambers & Partners and The Legal 500.
Leigh Day represents those who have suffered harm, giving those who are vulnerable a voice, and recovering millions of pounds each year for those whose lives have been affected by serious injury.
Putting you first
Medical professionals have a duty to provide patients with a reasonable standard of care, whether this is during pregnancy, in labour, during birth and thereafter. Unfortunately, injuries to both mothers and babies can happen because of failures in care. If you have concerns about the treatment you received, our specialist lawyers are here to help you.
Our Medical Negligence services
If you suspect that you or your child may have sustained a mental or physical injury during the course of your pregnancy, when giving birth, or afterwards, our solicitors are there to have a confidential, no obligation discussion with you. Our team act with empathy and provide support and legal advice, with the benefit of expert experience from representing claimants in this area of law for more than 30 years.
Multiple birth claims
Twin and triplet pregnancies are associated with increased risks due to possible complications that can occur and mistakes that can be made. This could include preterm delivery, failure to expedite delivery, mismanaged delivery and insufficient heart rate monitoring, which can cause injuries such as hypoxia in babies and maternal perineal tears.
Almost half of twin pregnancies are delivered via caesarean section, which is around double the rate of caesarean section delivery in single pregnancies. Sadly, there are often circumstances where the care provided throughout these complex pregnancies and/or during the delivery of twins and triplets falls below the standard expected of maternity services in the UK.
In 2019, Suzanne White, Partner and Head of the medical negligence department, secured a seven-figure settlement on behalf of a twin boy who sustained a brain injury after being deprived of oxygen for a prolonged period during his birth. Sanja Strikljevic, another Partner in the firm, has also represented a mother in a successful claim resulting from a stillbirth of one of her twins due to errors by a London teaching hospital, both antenatally and during labour.
Our people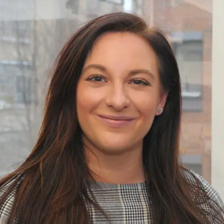 Frankie Rhodes
Associate solicitor
Email: [email protected]
Phone: 020 7650 1200
Frankie, who is herself a triplet, has worked on serious injury cases since 2015 and has experience of running her own caseload, including inquests where someone has died unexpectedly and claims where babies and mothers have suffered severe harm due to clinical negligence. Frankie also assists Suzanne across a wide variety of cases, with a focus on claims for children and mothers arising from birth injury including cerebral palsy and injuries of maximum severity, as well as other high value claims with complex issues. Frankie has a particular affinity with the Twins Trust, having grown up as a proud triplet and heard first-hand about the complications during and after the delivery of triplet babies. Frankie is passionate about maternal health and women's rights in healthcare, believing every mother should be able to choose when, where and how to give birth.
Client feedback for Frankie
Leigh Day have supported us, stood up for us and fought for us to be heard. Suzanne White, Frankie Rhodes and the whole team have been by our sides during our darkest of days, giving us a voice and the strength to stand up for what is right.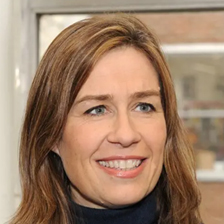 Suzanne White
Partner
Email: [email protected]
Phone: 020 7650 1216
Suzanne is also a keen women's rights in healthcare campaigner, with a particular interest in maternal health, birth injury, and injuries to mothers during childbirth. She also specialises in orthopaedics, misdiagnosed cancers, GP errors, children and adult fatal cases, and cases involving radiological errors, but advises on a full range of clinical negligence cases. She has successfully secured substantial amounts of compensation for people who have suffered serious injuries a result of medical negligence and represents families at inquests where loved ones have died as a result of negligent medical care.
Client feedback for Suzanne
We cannot thank you enough for your kindness and compassion, and most of all, for wanting to fight on behalf of our little boy to ensure that the unit is a safe place in the future.
You can read about Frankie and Suzanne's work in these articles:
Case study - Felix's story
In this film, our client Vici talks about her son Felix who suffers with Cerebral Palsy. Felix suffered severe brain damage due to complications during his birth, which medical staff failed to realise. Vici sought help taking legal action against the hospital for medical negligence and Leigh Day represented her and the family.
Felix's case was settled on a lump sum basis, along with annual payments for the rest of his life to help pay for his care and case management. The award has allowed them to purchase specialist equipment, including an electric wheelchair and a suitably adapted home, which has allowed the family to feel happier about Felix's future.
Get in touch
Contact the Leigh Day team for more help. Visit our website, call us on 020 3468 3446 or email our team to get the advice you need according to your needs.