Breastfeeding Peer Support
Twins Trust has a group of mothers of twins and triplets who have all breastfed their babies and are trained and NCT-accredited to support other mothers on their feeding journeys.
They offer the opportunity (via email, phone or text) for mothers to talk through their feeding challenges and explore their options without being judged. They support all mothers whether fully breastfeeding, fully formula feeding or anything in between.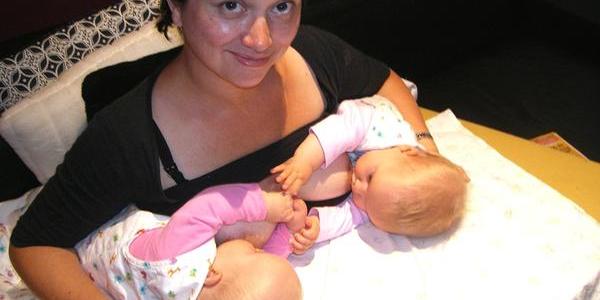 If you would like to have contact with a Peer Supporter, please complete the form via the link below.
Contact Breastfeeding Peer Support
Please note that the Peer Supporters are all volunteers and they will aim to get back to you within 48 hours. For urgent support please contact your health professional or the NCT feeding Line 0300 330 0700 open every day 8am to 12 midnight .
Online feeding drop-in sessions
Would you like the opportunity to talk with other parents of twins and triplets about feeding your babies, be it fully breastfeeding, feeding with a bottle (expressed milk or formula) or doing a mixture of both?
Our online feeding drop-in is for all parents to come and chat with other mothers and parents of twins and triplets and gain support through their feeding journeys, from pregnancy right through to ending milk feeds. The drop-in is informal, and you can attend anytime between 10 am to 11.30 am every Monday.
Twins Trust Breastfeeding Peer Supporters are mothers who have breastfed their babies. They host the sessions and are available to share information on common questions about feeding topics such as feeding two babies together, finding comfortable positions for feeding, how to know if your baby is getting enough milk, what to plan for if pregnant with twins or triplets. And they are there to listen as you chat about your experiences of feeding your babies.
There is also an NCT Breastfeeding Counsellor available for an hour of the session.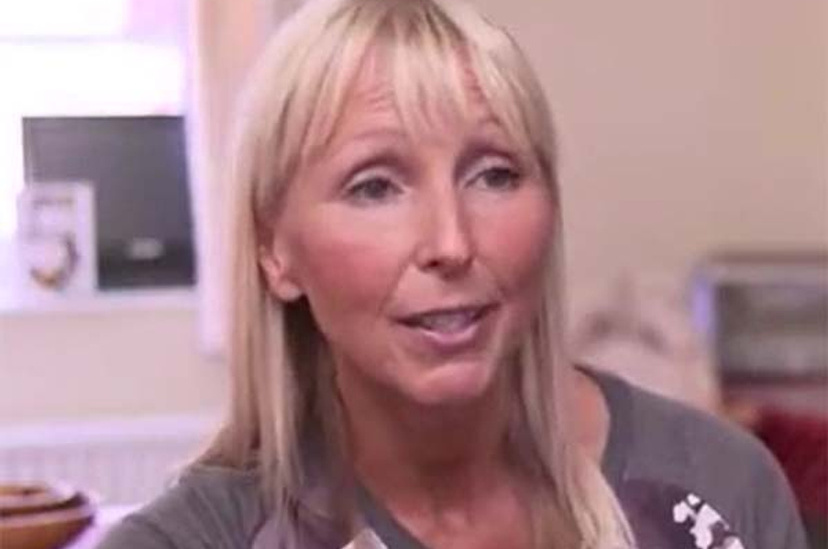 Watch our video to find out more about our breastfeeding peer support service.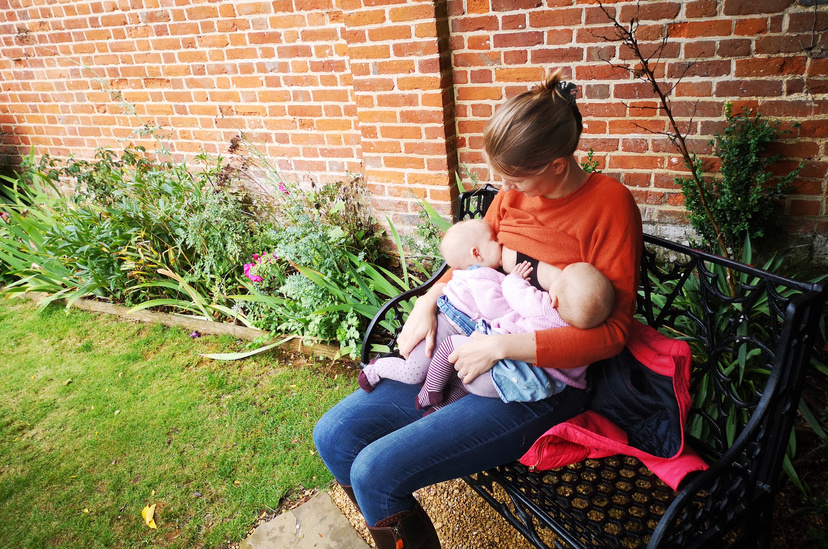 Our peer supporters are mothers who have breastfed their twins and trained with NCT to support other mothers of multiples.
Always do what is best for you and your family. If you would like to talk to someone about feeding or need support you can ring Twinline on 0800 138 0509. Our helpline is open Monday to Friday 10am-1pm and 7pm-10pm.