Finding the right childcare
Finding the right childcare for your family can feel overwhelming. It has to be practical, affordable and fit in with your family circumstances. That might mean nursery, childminder, nanny or something else.
It can be challenging to find places for two, three or four children in one childcare setting. Make sure to look at all the options well in advance of your children needing to start. This will mean you'll have time to add your children to any waiting lists so they'll all be able to start at the same time.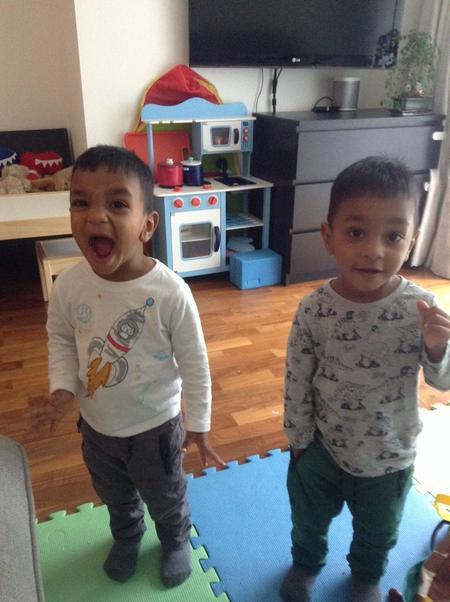 Approaching childcare
Some parents of multiples put their children in childcare on different days to allow the parent time with the other sibling, thereby enabling both (or all) children to develop independence. This is entirely a personal choice that works for some parents more than others.
Affordable childcare and how to find the best setting for your children and family are among the most frequent questions we are asked at Twins Trust. There are many options from employing a nanny to choosing a nursery which come with different costs and pros and cons.
This article by Bespoke Family breaks down all available childcare options, presents advice on how to support your children when they start at nursery and gives questions to ask as you approach different providers.
Finding childcare can feel overwhelming and have you wondering where to start, Nannytax and Childcare can offer helpful information.
Free hours
In March 2023, the Government announced that working parents in England will be able to access 30 hours of free childcare per week, for 38 weeks of the year, from when their child is 9 months old to when they start school. This will be rolled out in stages.
From April 2024, all working parents of 2-year-olds will be able to access 15 hours per week
From September 2024, all working parents of children aged 9 months up to 3 years old will be able to access 15 hours per week
From September 2025 all working parents of children aged 9 months up to 3 years old will be able to access 30 hours free childcare per week
Current free childcare hours are 15 hours for all three- and four-year-olds starting the term after their third birthday. Working parents are eligible for 30 hours of free childcare for three- and four-year-olds.
Some families may be eligible for free education and childcare (FEET) funding for 2-year-olds. Here's more information and how to apply.
Tax free childcare
The government's tax free childcare scheme is one to check if you're eligible for.
You can get up to £500 every 3 months for each of your children to help with the costs of childcare. This goes up to £1,000 every 3 months if a child is disabled.
You can get Tax-Free Childcare at the same time as 30 hours free childcare if you're eligible for both.
Tax-free childcare can be used from when your children first start childcare until they are 11 years old. Tt can be used for any 'approved childcare' - including childminders, nurseries, nannies, after school clubs, play schemes etc
Returning to work
Returning to work can feel both exciting and daunting; new routines and possibly new adults in your children's lives if they attend nursery or a childminder or have a nanny at home.
We've teamed up with Jo Lawrence, aka The Mum Mentor, who offers mums on maternity leave practical and emotional support in preparing for their return. A mum of three herself (one + twins), she designs personalised 1:1 online sessions to guide worried mums through the process for a smooth transition into work-life-mum balance.
For mums on a career break who want to step back into the world of work after extended leave but are unsure of what, when and how, Jo offers the opportunity to revive and relaunch careers with 1:1 coaching packages. Jo hosts Return To Work webinars and offers Twins Trust members a 10% discount on coaching sessions. To find out more, visit our discount page and visit The Mum Mentor.
To join Twins Trust to access this discount and many others, please visit our become a Twins Trust member.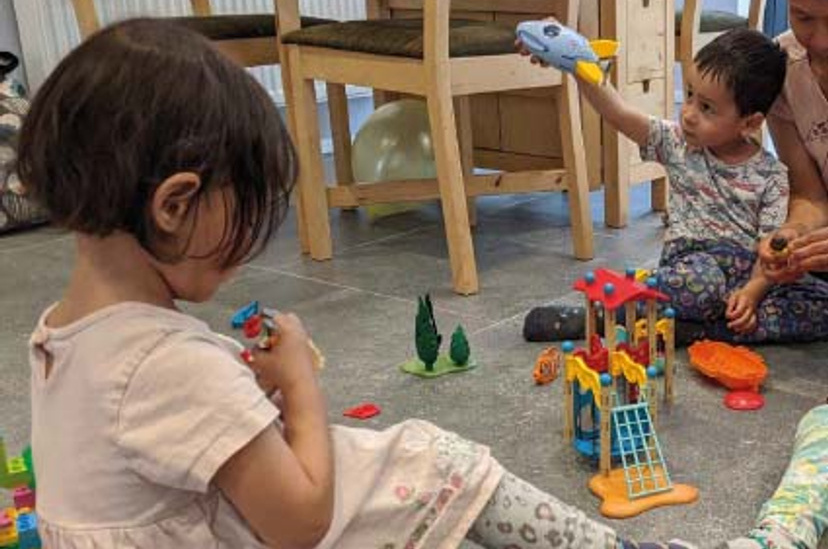 All of Hayfa Mohdzaini's salary went towards childcare but she saw it as an investment and not a cost.