Great North Run
A classic in the running calendar, this half marathon features 57,000 runners, the iconic Tyne bridge and a beachside finish in South Shields.
A huge thank you to all our 16 runners who took part in the 2021 Great North Run, to raise a fantastic £6,474 in total. Will you take the baton into 2022?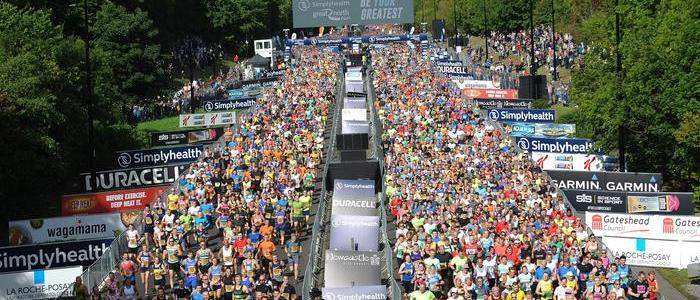 Where?
The Great North Run route takes participants 13.1 miles from Newcastle to Gateshead. See highlights of the route from 2021 over on GNR's YouTube channel here.
When?
Sunday 11 September 2022.
Entry fees and sponsorship target
Register for your Twins Trust charity as soon as you can for just £36, and pledge to raise £250 for Twins Trust.
If you have your own please do let us know, so we can also support you. Any sponsorship you can raise would be wonderful but we suggest you aim to raise at least £150. Raise £150+ and take your place of our virtual wall of fundraising heroes.
How to Register
From January 2022, you can enter the main ballot on the Great North Run website.
If you secure your own place, please contact [email protected] to let us know you are taking part and to receive your Twins Trust branded event t-shirt.
Set up your fundraising page
Online fundraising is a simple and easy way to share your fundraising goals and ask people to support your effort.
Visit our support page to find out more about how you can set up your fundraising page.
More information
For more information, please visit the Great North Run website.