Enjoy the beauty of London in summer 2022 with the UK's leading road race, the Asics London 10K.
Following a closed route, run past some of the capital's greatest landmarks including Big Ben, The EDF London Eye, St Paul's Cathedral, Trafalgar Square and Westminster Abbey.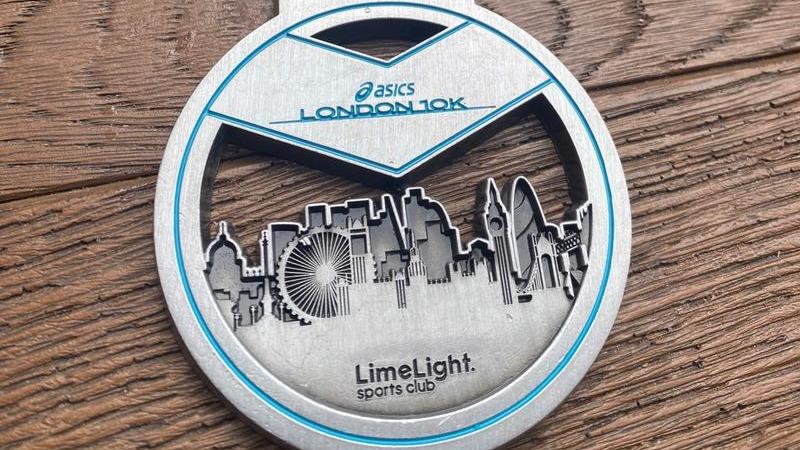 Our Bereavement Support Group Co-ordinator, Sharon Darke, took part in the July 2021 event.
Sharon said: 'It was a great event, and everything was so well-planned and thought out by the event organisers. And what a brilliant route; you can see many of the major sites in London from the luxury of a completely safe running course. I have taken part in lots of races, and I definitely recommend this as one of the most enjoyable city centre events.'
When?
Sunday 10 July 2022.
Entry fees and sponsorship target
Register for your Twins Trust charity as soon as you can for just £30, and pledge to raise £200 for Twins Trust.
If you have your own please do let us know, so we can also support you. Any sponsorship you can raise would be wonderful but we suggest you aim to raise at least £150. Raise £150+ and take your place of our virtual wall of fundraising heroes.
How to register
Each year the 25,000 places on the London Asics 10k sell out, so make sure you secure yours!
Set up your fundraising page
Online fundraising is a simple and easy way to share your fundraising goals and ask people to support your effort.
Visit our support page to find out more about how you can set up your fundraising page.
More information
For further information visit: https://run.limelightsports.club/event/asics-london-10k-2022/asics-london-10k