TCS London Marathon - live and virtual
The world's most iconic long distance event – the 2022 TCS London Marathon - will again see 50,000 runners pounding the capital's streets, and 24,000 virtual runners taking part around the world.
The live event involves all the excitement and atmosphere of the biggest race day, passing famous landmarks to reach the famous finish line on The Mall. You'll be boosted along by the cheering crowds as you smash your running goals.
Virtual runners have 24 hours to complete the distance wherever they wish. You could tackle it in sections, perhaps with some different running companions throughout the day, or go all out for a personal best time. It's up to you! It's a great way to achieve your coveted marathon medal without the pressures of a big race day.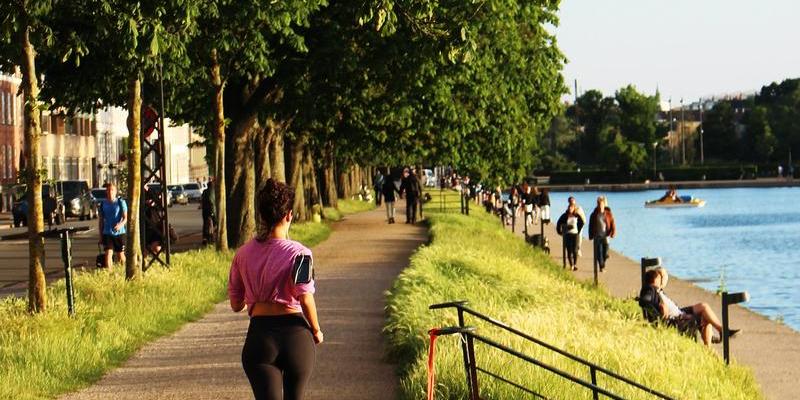 Where?
The live event will take place in London – of course!
You choose your own location for the virtual event.
When?
Live event - Sunday 2 October 2022 from 12noon.
Virtual event – Sunday 2 October 2022 from 00.01 to 23.59.
Entry fees and sponsorship target
The ballot for TCS London Marathon places on the live event has now closed. If you have applied for a place you will be informed of the result in February 2022. If you are lucky enough to receive a place we would be delighted to have you running to fundraise for Twins Trust!
We are currently waiting to see if we will be able to secure one charity place for Twins Trust. If you would like to register your interest in this possible event place, please contact [email protected]. Please note that there is no guarantee we can offer you a place at this stage.
We are also waiting for the event organisers to share details about booking places (both as a charity and as an individual) on the 2022 virtual event. We will update this page when we know more.
We encourage you to raise as much as you can; raise £150+ and take your place of our virtual wall of fundraising heroes.
How to register
Currently you can only receive a TCS London Marathon live event place if you receive one in the ballot results in Feb 2022.
We will update this page in future if we are able to offer registration options for any live or virtual event places.
Please contact Lucie Wigley in our Fundraising Team on [email protected] to let us know if you are taking part, and to receive your Twins Trust branded event t-shirt and lots of fundraising support
Set up your fundraising page
Online fundraising is a simple and easy way to share your fundraising goals and ask people to support your efforts.
Please click here to find out more about how you can set up your fundraising page.
Further information
Find out more about the live event: https://www.tcslondonmarathon.com/
For more information about the virtual event, please visit: https://www.tcslondonmarathon.com/the-event/virtual-marathon
Read more from some of our previous marathon runners in our marathon blog.