You're here:
Parenting: Under 1s
Parenting: Under 1s
Have you recently welcomed twins, triplets or more? Or are you about to and have questions of what to expect in the first year? Our under 1's group is a great place to start.

We understand that parenting is a broad subject so please check out our other groups as well, inclduing our preschool group.
We would like to ask everyone to please read our guidelines and policy before posting. By posting, you are agreeing to follow these guidelines and allowing our moderators to remove any posts that do not.

If you need to contact our forum moderator, please email forum@twinstrust.org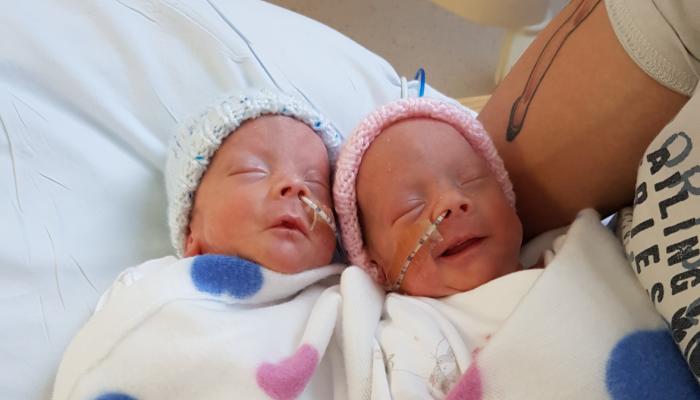 Discussions
Advice for sleep?
Hello, I welcomed two beautiful identical twin girls into the world in June. We've recently been going through what I think is a sleep regression it has lasted about 6 weeks- Prior to this they were in bed by 8 and sleeping until 4 (feed) and back to sleep until 7. They are now going to bed at 7 sleeping until midnight and then waking nearly every hour and when one wakes they're waking the other- they are also now waking up at 0530 ready to start the day. I've tried doing a dream feed at 10pm but it doesn't stop the frequent waking! The girls are now ready to drop there night feed but I've no idea how to get them to sleep through the night- any advice would be welcome?! We need some unbroken sleep as were exhausted. Thank you all. Mairead xx
Replies (12)