You're here:
Parenting: Under 1s
Parenting: Under 1s
Have you recently welcomed twins, triplets or more? Or are you about to and have questions of what to expect in the first year? Our under 1's group is a great place to start.

We understand that parenting is a broad subject so please check out our other groups as well, inclduing our preschool group.
We would like to ask everyone to please read our guidelines and policy before posting. By posting, you are agreeing to follow these guidelines and allowing our moderators to remove any posts that do not.

If you need to contact our forum moderator, please email [email protected]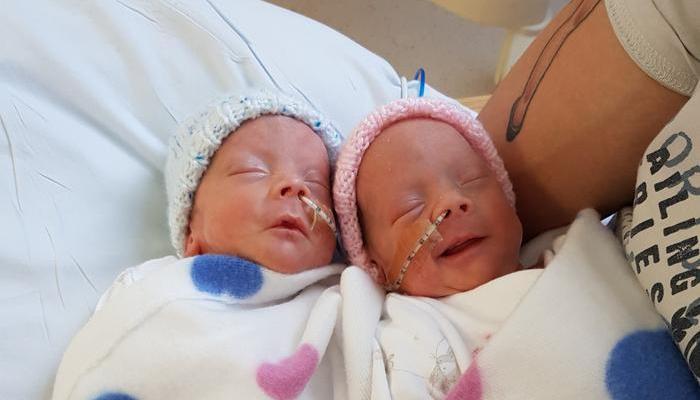 Discussions
Loneliness parenting multiples
Anyone else find parenting multiples lonely? My little girl has just
turned 3,i got a few good friends from baby groups when I was on
maternity leave with her and met up regularly over the years,but I was
the first out of my friends to have a baby so grew apart from alot of my
older friends. Since I've had the twin boys who are 1 in a few weeks
I've never felt so isolated and lonely. I seem to even be growing apart
from friends I met with my little girl who've had 2nd babies. Suppose
lockdown hasn't helped, I've tried to get out since it's lifted but just
feel like I've missed the boat on the social side 😪. I'm going back to
work soon only doing 2 days as childcares unaffordable and parents would
struggle covering childcare for more than a day each. It's going to be
chaotic to say the least, my little girl starts preschool September
atleast Monday to Friday, but I've no idea how I'll spend my days with
the twins since I've not managed to make friends. I've not got alot of
family either so lately I've found any nice milestone picture I take
come with abit of sadness as other than my husband who's very supportive
and grandparents there's no one else who's really interested I could
share these things with like I could with my little girl 1st time round.
I tried a baby class had to pay for 5 sessions upfront like most places
these days, they did bogoff for twins so thought it must be twin
friendly naively 🤣. Had to hold back tears by the end of the session
everyone had come with friends everyone seems to have kids the same time
as their best friend, so no one was really interested in talking anyway.
Then the logistics of getting around sensory stations with 2 none
walkers who are teething and unsettled was a nightmare had to take one
leave them to get the other. Then when one cried I'd pick them up and
felt stumped when the other started crying and I wasn't at home to use
bouncers etc to juggle two unsettled babies 🙈. So I've decided I'm not
going back to that class so lost my money there annoying but can't put
myself through that mental torture again. At the end when they were both
unsettled again just got comments from people saying I struggle with 1
no idea how you do it with 2. Suppose people don't know what to say but
I just felt like crying as I've no Idea most of the time how I do it
it's only because I have no choice 🤣. Sorry for the massive essay and
thanks if you've read this far 🤣. It's so hard to find people you can
relate to with multiples I've found especially people you can meet up
with and share the chaos of multiple life with. Just wondered if anyone
else feels this way and how they cope with it?
Replies (2)