Twins Trust has a team of NCT accredited breastfeeding peer supporters who have all breastfed their multiples. They offer information and support via phone and email to families who wish to breastfeed their twins, triplets or higher multiples. They have all completed the NCT's accredited peer support training.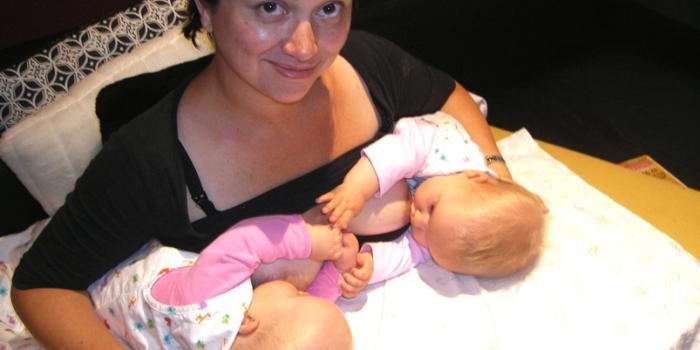 If you would like to have contact with a Peer Supporter, please email breastfeedingsupport@twinstrust.org and one of the team will contact you as soon as they are able to.
Please note that the Peer Supporters are all volunteers and they will aim to get back to you within 48 hours. If you need to speak to someone urgently, call Twinline: 0800 138 0509 (freephone) which is open Monday to Friday from 10am to 1pm and 7pm to 10pm. This is a confidential service, and peer supporters will not share any of your personal details with anyone.
Always do what is best for you and your family. If you would like to talk to someone about feeding or need support you can ring Twinline on 0800 138 0509. Our helpline is open Monday to Friday 10am-1pm and 7pm-10pm.