Walk for Twins Trust
6 July 2024
Join our annual walk to fund our research and support of families impacted by complicated pregnancies such as TTTS, TAPS and TRAPS.
About the event
Our annual Walk for Twins Trust will be both virtual and in person in 2024.
The walk is our flagship event, taking place during Twins, Triplets and More Week. It's a great way to have fun, bring people together, get the kids involved and encourage teamwork.
Why are we doing it?
In the previous Walk for Twins Trust events, you raised an astonishing amount of money towards medical research into Twin-to-Twin Transfusion Syndrome (TTTS) and other conditions affecting multiple babies. We want to smash that figure in 2024, please join us and help save babies' lives!
Fun for the whole family with our free Twins Trust Treasure Search
Why not add some extra fun to your walk and get the little ones exploring the natural world around them with our fun-filled treasure search? Just download the PDF and tick the treasure off as you go. Don't forget to share pictures of your family searching for the treasure on social media using #WalkForTwinsTrust.
How can I get involved?
Registration for the next Walk for Twins Trust will open in early-2024.
Entry fees and sponsorship target
A small entry fee of £5 applies to each lead adult.
We'll send a t-shirt for all adults taking part and caps for the children.
We want to encourage you to raise as much money as you can to enable us to both support families impacted by these devastating conditions and fund vital research. Any sponsorship you can raise would be amazing, but a good target to aim for is £200. Anybody reaching this target will receive a fabulous Twins Trust tote bag as a thank you for your efforts.
Register today for the in person walk at Viriginia Water, the virtual walk close to home or as a workplace team to get started.
Phoebe, Walk for Twins Trust participant
"I have been hugely supported by Twins Trust and my local multiples group, since I found out I was pregnant with twins 4 years ago. As a doctor, and a twin mum, I recognise the value of research into TTTS, and having had friends whose pregnancies were affected by it, I simply had to take part in this challenge!"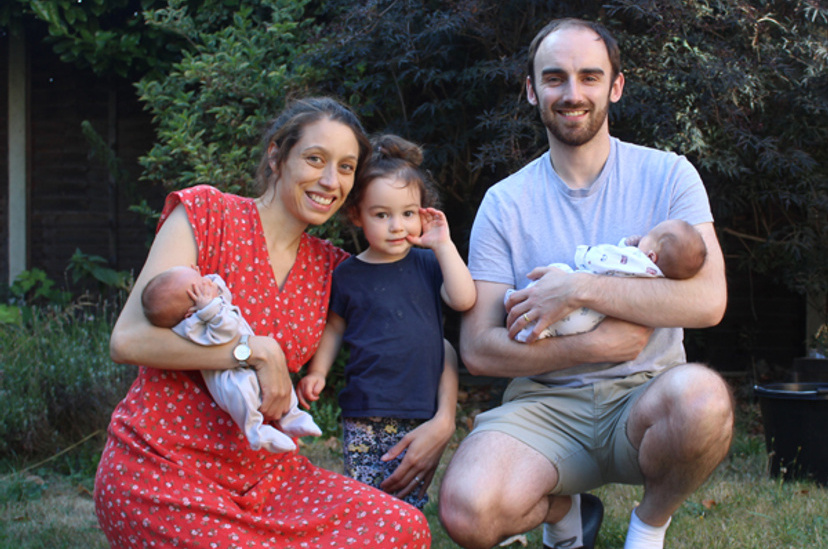 Stephanie had surgery for TTTS and with her twins one a year old the family are taking part in the Walk for Twins Trust to support other families going through similar pregnancies.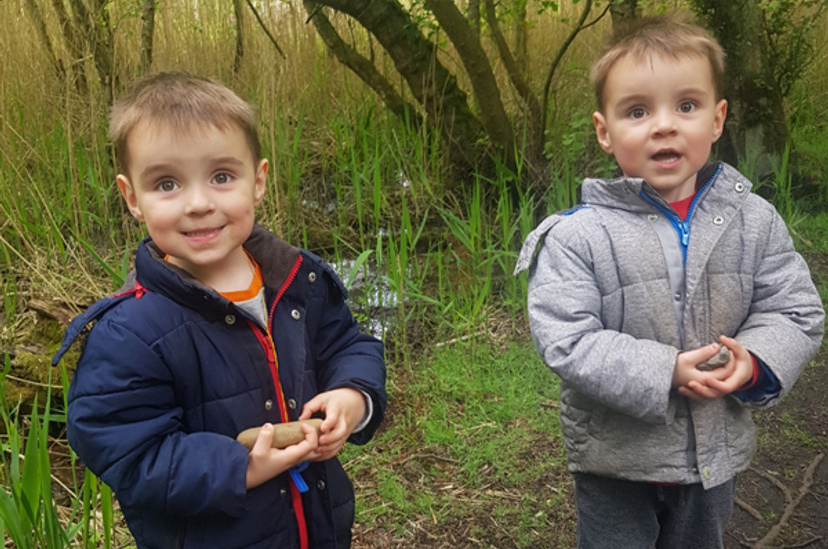 Zoe and her family are taking part in the Walk for Twins Trust, raising money to support families just like them impacted by complicated pregnancies.
Our headline sponsor
Twins Trust wants to give a big THANK YOU to our lead sponsor of the Walk for Twins Trust - Irwin Mitchell.