We've been around for more than 40 years and are proud to be the largest charity of its kind in the world.
Twins Trust provides families with the information and support they need to enable them to thrive. We raise awareness, invest in research and campaign for the best possible outcomes for our families.
Keep an eye out for opportunities below to work with our small, friendly team in Aldershot, Hampshire, or become a Twins Trust volunteer anywhere in the UK.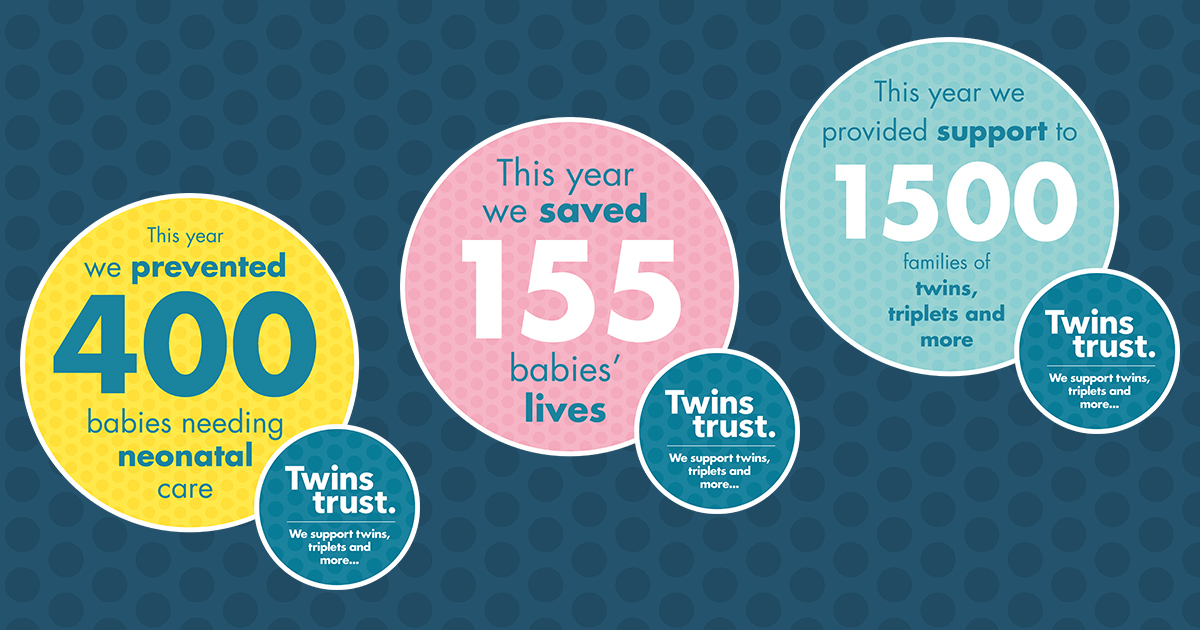 Trusts and Grants Volunteer
We are looking for a volunteer to support our Trusts and Grants applications. This is an important source of income for Twins Trust – can you help us to make it even more effective?
We need help to research new funding opportunities, and to ensure we know as much as possible about the funding bodies we are already working with, to maximise our potential income.
Strong research skills and the ability to record information concisely are key. Ideally, you will have experience of making applications for funding so that you understand the process; this could be in any sector and for any reason.
A lot of the research can be done online, making this a flexible opportunity that can be in part done out-of-hours. You would also need to spend some agreed time during a working day (Mon-Weds) in contact with our Trusts and Grants Fundraising Officer, and potentially speaking with trusts as part of your research.
If you are able to give us a few hours each week, either remotely or in person at our Aldershot HQ, we'd love to hear from you.
To discuss this opportunity please contact [email protected].
Applicants for this role must be eligible to work legally in the United Kingdom. If you do not have the necessary permissions to do so, unfortunately we are unable to consider your application.