18 September 2019
How did your daughters get started with learning to drive?
I took a deep breath and decided to teach them the basics on private land. This saved us money on some driving lessons as they were able to change gear and steer before they started!
How did you manage to finance both learning to drive at the same time?
They were bought a small run-around between them for their 17th/18th birthday. They had lessons from me and from their Dad before taking official lessons. We had put all their birthday and Christmas money into a savings account for them from the day they were born to pay towards their lessons, so it wasn't too painful.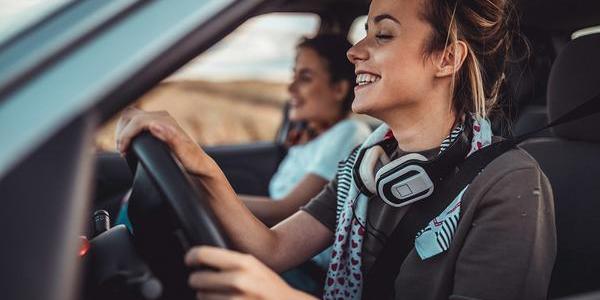 Did you let them practice in your car?
I wouldn't have let them anywhere near my car!! Although fairly old, it didn't have an engine conducive to learner drivers. It was fortunate that they had their own car (between them). Their 1.1L engine was stressful enough… it got to a point where I had to stop giving them lessons, as either I was going to have a coronary, or one of us was going to get physical. The three of us would go out together and they would take it in turns to drive - I'm not sure how any of our relationships survived this to be honest…suffice to say the vocal cords were extensively exercised. In hindsight, it would have made for a very entertaining YouTube clip!
Did they both pass their test at the same time?
No, they didn't pass at the same time. One passed the Theory first time, while the other took three goes - that was a challenge for us all. For various reasons they took their practical months apart - fortunately they both passed this one first time which was a massive relief for us all…
How did you manage celebrating with one child and supporting the other child?
They were incredibly supportive of one another and we all celebrated together each time a test was passed. I'm not sure why, but there was absolutely no hard feelings between the two of them and they were genuinely thrilled for one another when they did pass. As for me - I probably lost several pounds in the process.
How was the experience for you overall?
Teaching my twins to drive was probably one of the most stressful challenges we have faced since the 'Terrible Twos'…on the plus side I now have two taxi drivers in the household!
Learning to drive can be a costly experience. Our discounter Adrian Flux Insurance can help with learner driver policies from just 75p a day. For learner driver policies with twins, triplets or more who need to be on the same policy, they will waiver any charges to add more than one driver for Twins Trust members.