The first big question to consider about school is: together or apart? Can your children achieve independence from their siblings if they are educated together, or do you think they would benefit from being in different classes? There are no absolute answers. You need to consider your children's characters and the way they interact with each other, as well as the educational options available in your area. Of course, if you have triplets or more, or if the school has one-form entry, this will affect your options.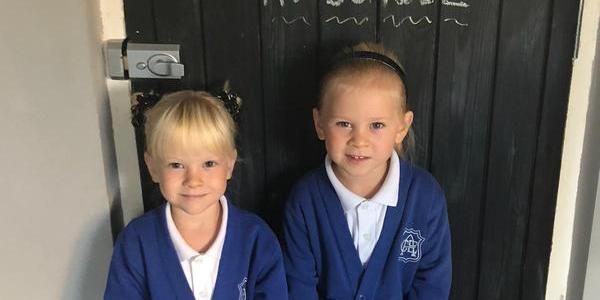 Putting multiple birth children into separate classes at the age of four requires careful consideration. Most multiple-birth children have little experience of separation prior to starting school and may be upset if they have to cope with a dual separation from parents and their co-multiple(s).
Initially, if your children enjoy each other's company and are not overly competitive, they are likely to benefit from being in the same class. This will help them to settle – especially if they don't know the other children. They can be separated later and often are by the age of eight.
Before deciding whether to separate multiple birth children, parents and professionals should meet to discuss the preschool development and experiences of the children. Our Together or Apart questionnaire provides a useful framework for assessing the children both as individuals and as multiples, prompting discussion about how best to support the learning of the children.
The needs of each child must be considered both as an individual and as a multiple. No decision should be irreversible – flexibility is the key word both for parents and teachers.
Many schools have policies (written and unwritten) declaring that multiples should be separated in order to help them to develop as individuals or should be kept together as multiples are a natural unit. Some schools have rigid organisational policies that fail to take into account the needs of the individual children. There is no right or wrong answer with regard to separation in school; each decision should be related to the needs, experience and type of relationship the siblings share.
Blanket School Policies
Schools shouldn't have a blanket policy to either always separate multiples or always keep them together in class. If your school does have a policy and you're not happy with it, you'll need to discuss this matter further with the school.