Many parents find developing a routine extremely valuable. Babies and toddlers respond well to a routine as it allows them to make sense of their world and know the difference between night and day.
Why establish a routine for your twins or triplets?
The purpose of a routine is to help parents and children predict what is coming next. If you have the same routine when feeding, putting them down for a nap or to bed at night, this familiarity will mean your babies come to expect it and are more accepting of it. It will also help to regulate their body clock, also known as their circadian rhythm, so they should be easier to settle to sleep.
However it's important that as parents you don't feel you can't go out just because of a routine. The routines you establish should give you confidence and allow you to go out, as you know exactly what the babies will need at different points during the day so you can be prepared. For example, you can plan to leave to get somewhere during their first nap and have that nap in the car or pushchair.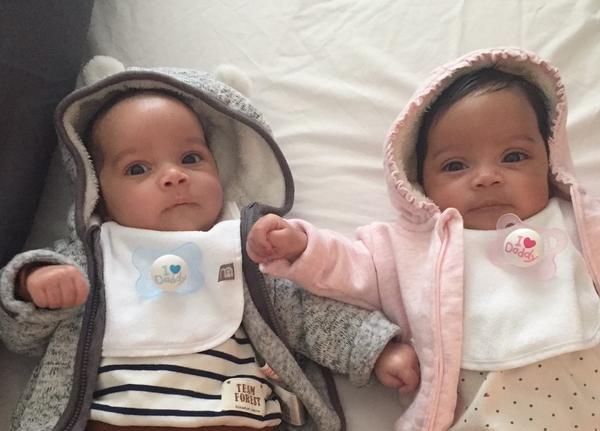 Developing routines for your twins or triplets
It is important to remember that routines should be flexible and reflective of your baby's needs. It is much easier to implement a routine if it is developed around your babies' cues. This is often why families with more than one baby find it takes a bit longer to develop a routine as you have more than one baby's needs to take into account.
How do routines change as twin or triplet babies grow?
Routines need to change and develop with the babies' age and stage of development, for example a routine for a 3-month-old would be very different to a routine for 10-month-old. We've provided some things to think about but it is important to remember that every baby is different. It is also worth bearing in mind if your babies were born prematurely, you should be guided by their corrected age rather than their actual age.